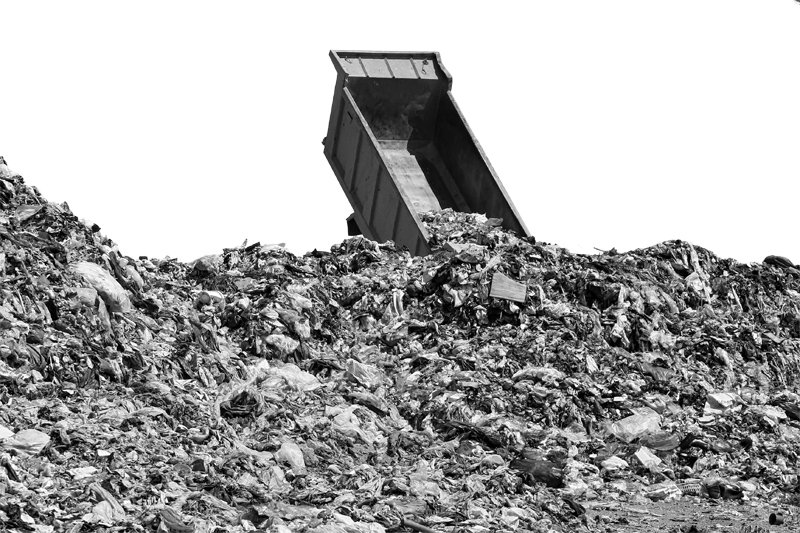 ---
RAWALPINDI:
Improper garbage collection and open dumping of daily solid waste are causing serious infectious diseases and health hazards for residents of the garrison city.
Around 850 tons of waste from the city and 500 tons from the Cantonment areas are picked up by Rawalpindi Waste Management Company and Rawalpindi and Chaklala Cantonment boards, which is transferred to the open dumping points at Losar and Chakri Road and Adiala Road adjacent to GT Road.
The open disposal of solid waste is also affecting groundwater resources and leading to increasing air pollution.
These open dumping sites were causing high risk and potential harm to people's health. They have become breeding grounds for diseases related to gastrointestinal, dermatological, respiratory and genetic systems.
Despite years of practice, no institution is ready to set up a waste disposal plant to prevent pollution from open dumping points and polluting underground water resources.
At present, RWMC, which has taken over the system of picking up solid waste from the city and transporting it to the dumping point of Losar by replacing the Turkish company Albayrak in December last year, first brings 850 wastes daily from all over the city to the Liaquat Bagh transfer station, from where it is loaded on trucks and transported to the open dumping point of Loser.
As a result, most dangerous germs enter into the air and reach the far-flung populations when strong winds blow in the morning and evening. When rainwater falls on the dumped waste, the harmful waste germs enter the clear and transparent groundwater reservoirs and the groundwater which is obtained through boring containing germs.
The Rawalpindi and Chaklala Cantonment boards lift 500 tonnes of solid waste daily from residential areas and business centres, which is shifted to open dumping points on Chakri Road and Adiala Road.
On the protest of citizens and in view of the of respiratory, skin, gastrointestinal, eye diseases and disability among the newborns from open dumping point, the Cantonment board had done away with the waste dumping point at Bhata Ground near Dhok Gujran. The land has been cleared and dedicated for a residential project.
Rawalpindi Waste Management Company Chairman Ajmal Sabir said that the danger of air and ground pollution from the landfill sites has been noted and land has been acquired for a new landfill site near Gojar Khan. The landfill site at Losar will soon be shifted to the new landfill site in Gojar Khan.
Deputy Director Environment Mohammad Amin Baig said that there was a danger of the spread of dangerous diseases from open landfill sites which needed to be stopped.
"If a waste disposal plant is installed at a landfill site, it will not only eliminate the harmful effects on the environment and groundwater resources, the plant can generate energy and supply materials for the manufacture of various products after passing through the waste plant," he said.
Published in The Express Tribune, January 14th, 2022.
COMMENTS
Comments are moderated and generally will be posted if they are on-topic and not abusive.
For more information, please see our Comments FAQ