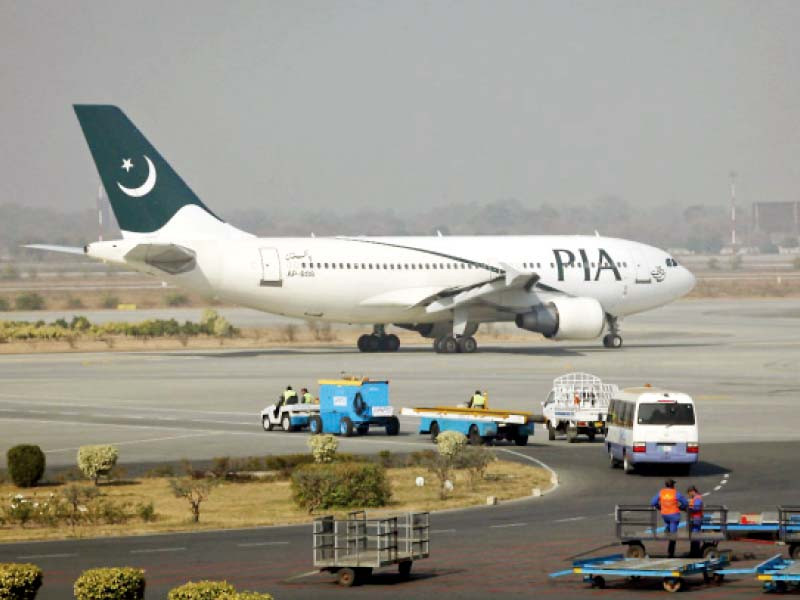 ---
ISLAMABAD/KARACHI:
Pakistan is likely to resume flight operations to the United Kingdom and the European Union in the coming days after the International Civil Aviation Organisation (ICAO) confirmed on Wednesday that the country has resolved significant safety concerns.
In June 2020, Aviation Minister Ghulam Sarwar Khan, while addressing the National Assembly after a Pakistan International Airlines (PIA) plane crash, revealed that 262 pilots in Pakistan, roughly 30 percent of civilian pilots, "did not take the exam themselves", rather they paid someone to take it on their behalf.
The minister's statement was enough to land Pakistan into trouble, as the country's local airlines, including the national flag carrier, PIA, was barred from European and United States territories.
On Wednesday, the ICAO issued a statement, confirming that Universal Safety Oversight Audit Programme (USOAP) Continuous Monitoring Approach (CMA) audit conducted by its team from November 29 to December 10 found that Pakistan had addressed the Significant Safety Concern (SSC).
"This is in fact good news for the Pakistani aviation industry as world's ultimate aviator regulator has restored its confidence in Pakistan Civil Aviation Authority (CAA)," aviation expert Afsar Malik told The Express Tribune. "This leaves no justification for Europe and US to keep their airspace closed for Pakistani airlines."
Read Pilots licensing likely to resume in February
He said that PIA has already indicated its intentions to restart its flights to UK and some European destinations. Meanwhile, Serene Air is also likely to expand its international operations to UK, but the same cannot be said about Airblue, he added.
He further said that PIA may also be considering expansion of its operations from Manchester to New York or Houston.
Regarding the SSC, Afsar said that "CAA licencing mechanism has been revamped altogether and it will soon restart issuing licences as per ICAO requirements".
It is worth noting here that last year ICAO had stopped Pakistan from issuing new licences until the matter of dubious licences had been resolved.
During the audit, the ICAO team reviewed the corrective actions and related evidence presented by Pakistan to address the SSC, especially in relation to the examination conducted by CAA and by delegated organisations prior to the issuance of licences.
The SSC Validation Committee reviewed this evidence and determined that the actions taken by Pakistan had successfully resolved safety concerns.
"It has withdrawn its objection on significant safety concerns," a spokesman for CAA Saifullah Khan said, referring to the ICAO.
Thereafter, Monitoring and Oversight Air Navigation Bureau Director Denis Guindon wrote a letter to CAA Director General Khaqan Murtaza, confirming the same.
The aviation authority distributed a statement it said came from the ICAO stating: "The Committee determined that the actions taken by Pakistan had successfully resolved significant safety concerns."
PIA issued a statement citing chief executive Arshad Malik as welcoming the ICAO conclusion as a positive development for aviation in Pakistan, which would pave the way for the resumption of PIA flights to Britain and the rest of Europe.
Also read CAA to outsource pilots licensing exams to UK
Speaking to The Express Tribune, Wahid Mukhtar, an aviation consultant, said that they banned PIA due to safety concerns on issues such as aircraft maintenance, pilots' degrees, etc. but now they have expressed satisfaction over the steps taken by CAA.
"In simple words, PIA will resume its operations to European destinations," he added.
After the announcement of ICAO's decision, CAA started contacting its counterparts in Europe and UK to inform them that their concerns had been successfully addressed. It, therefore, asked for permission to resume operations as early as possible.
The UK and EU are expected to issue the permits soon, and CAA is also expected to resume licencing in February.
(With input from Reuters)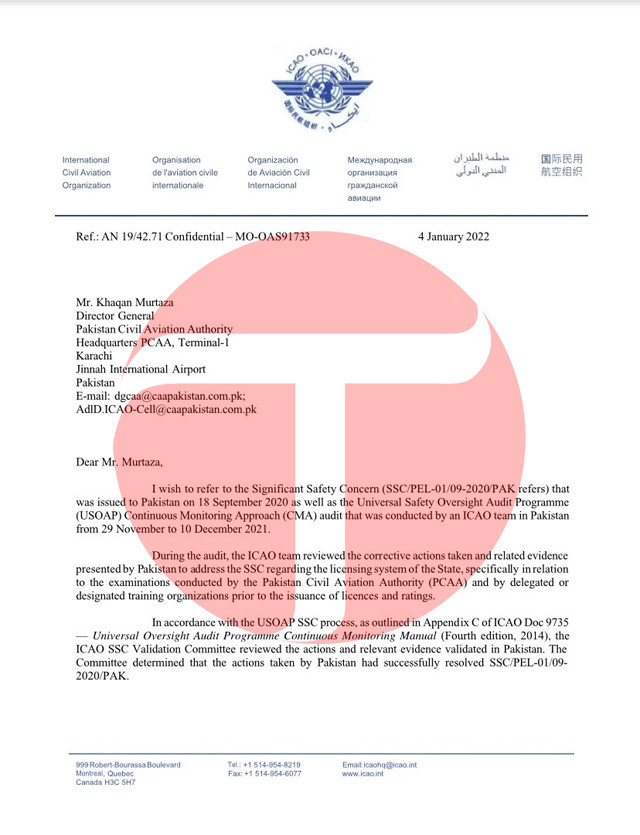 COMMENTS
Comments are moderated and generally will be posted if they are on-topic and not abusive.
For more information, please see our Comments FAQ