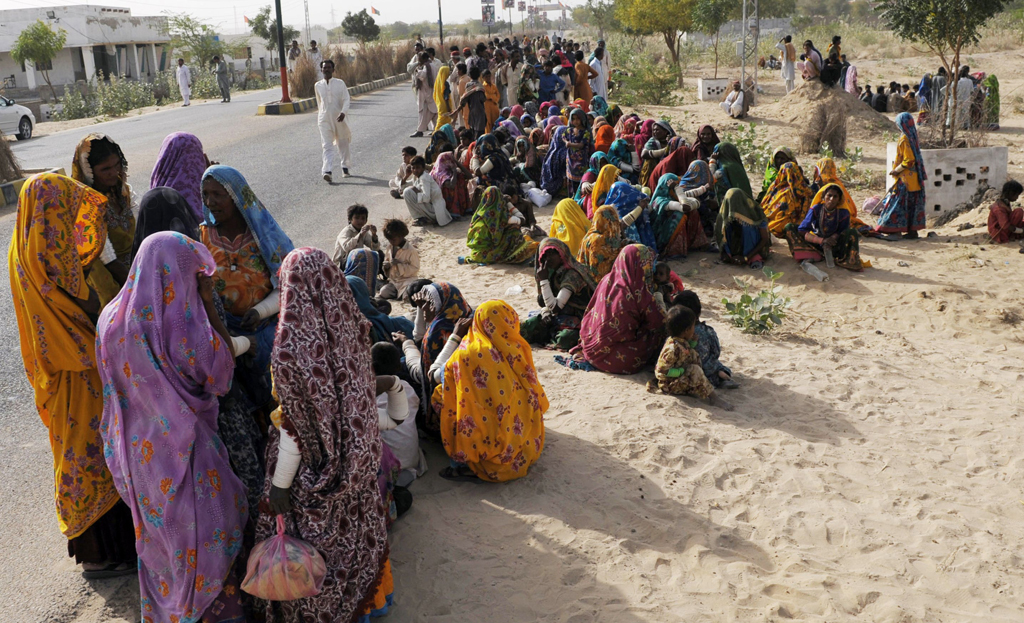 ---
MITHI/ KARACHI:
A shocking 115 persons committed suicide in Tharparkar district during 2021, including 68 women. Reports revealed 99 among them were Hindus.
The highest number of suicide incidents was reported in Nagarparkar taluka with 32, Islamkot with 26, Chhachhro with 21, Mithi with 19, Daheli with eight, Diplo with seven and Kaloi with two.
According to the report available with The Express Tribune, one of the major reasons of the suicide was watta satta (barter) marriages, forced marriage, social transformation, sexual exploitation, drug addiction and depression.
After increasing suicide incidents in the district, Mirpurkhas Deputy Inspector General of Police Zulfiqar Mahar formed a committee on 'suicide autopsy' to find the reasons.
The seven-member committee report reveals that 57 people between the age of 21 and 40 committed as sis 46 persons between the ages of 15 and 20 and 10 between the age of 41 and 60, while seven others were above 60 years.
Partab Shivani, one of the members of the committee, said that there is honor killing in upper parts of Sindh, while the phenomenon still exists in Tharparkar.
He said that poverty and lack of resources also are major reasons for suicide in the region. "This is the highest number of suicide cases in Tharparkar," Shivani said, He added that during the survey, his team found that families were not sharing the actual facts.
Read More: SWD launches first peafowl survey in Tharparkar
"There is fear of police [investigation]," Shivani said. He continued that the there was lack of awareness amongst the general public regarding suicide. "People thinking of suicide need timely counselling and medical help," he said.
The committee recommends the police to investigate such cases and to review Section 174 of the CrPC to either register a case or not.
It also demanded the government establish a mortuary and chemical analysis laboratory in the district. The committee observed that the majority of the chemical samples have been sent to Karachi for examination. It also asked the government to appoint psychiatrists at taluka level.
The committee urged health authorities to establish a psychosocial rehabilitation center in the region for people facing depression, hopelessness and disinterest in life. It recommends that Muslim clerics and Hindu pandits should discuss positive and negative implications of close and distant marriages.
"We need to promote health social activities," Shivani urged. He said that different awareness sessions should be conducted. "It will also reduce chances of suicide," he added.
The committee, during the survey, visited all seven talukas of the district and interacted with different people, including families of the victims as well as social and political activists.
"I fear more such incidents in coming years if appropriate measures are not taken immediately," Shivani said. He said that the government needs to look into the matter.
Published in The Express Tribune, January 4th, 2022.
COMMENTS
Comments are moderated and generally will be posted if they are on-topic and not abusive.
For more information, please see our Comments FAQ