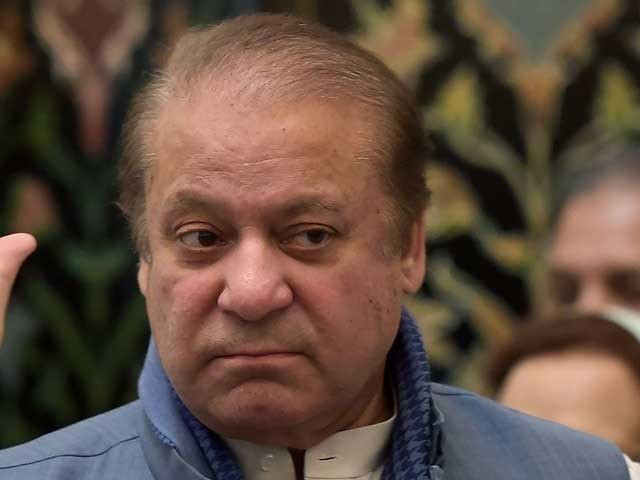 ---
LAHORE:
The issue of PML-N supremo Nawaz Sharif's return to Pakistan that hogged the media limelight since a senior party leader announced his homecoming "soon", is now being viewed by the party as an attempt by the PTI government to deflect attention from the real issues of the country.
Talking to The Express Tribune, PML-N Secretary General Ahsan Iqbal stated that Sharif was in London for treatment and would not return until his doctors allowed him to travel.
"This talk of his (Nawaz Sharif's) return has no substance in it. They (PTI) have no information of his coming back," Iqbal said.
The PML-N leader stressed that Sharif would return once healthy, adding that nothing regarding his arrival was in their knowledge.
Read PML-N wins Punjab's Khanewal by-poll
Censuring the PTI, Iqbal said the ruling party needed issues to deflect people's attention from the challenges faced by the country.
When referred to PML-N leader Ayaz Sadiq's statement implying Sharif's return, which triggered a round of speculation, Iqbal said that he had only responded to a journalist's questions. "There is no denial to the fact that Nawaz Sharif will return, but when, cannot be said at this stage."
Another senior party leader, considered close to the Sharif family, rubbished reports of PML-N supremo's homecoming soon.
"A party meeting will be called where a decision on Sharif's return will be discussed at length. The party will have to figure out the post-arrest strategy as well."
Noting that Sharif's return would mean his "immediate imprisonment", the party leader observed that all merits and demerits of his coming back would be deliberated upon.
"If Nawaz Sharif himself decides to return to Pakistan the party will start making arrangements for warm welcome weeks in advance," he said.
The PML-N leader confirmed that there was no news of Sharif coming back to the country as of now.
COMMENTS
Comments are moderated and generally will be posted if they are on-topic and not abusive.
For more information, please see our Comments FAQ