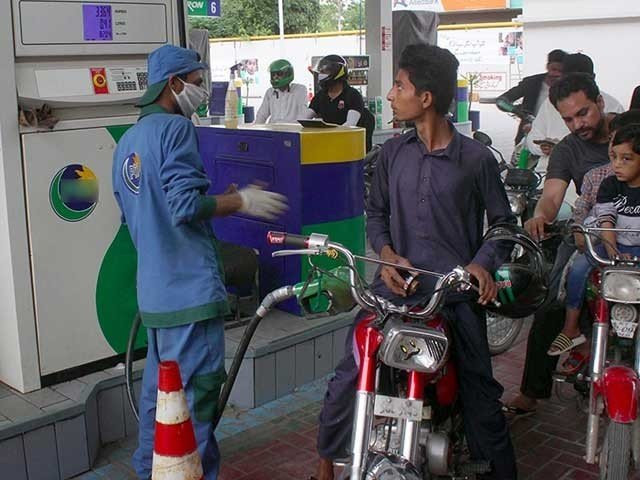 ---
ISLAMABAD:
The prices of petroleum products may go down by up to Rs10 per litre from December 16 if the calculations of the Oil & Gas Regulatory Authority (Ogra) are accepted by the government, sources said on Tuesday.
According to sources, Ogra has proposed a reduction in prices of petroleum products by Rs8 to 10 per litre. However, the final price of petroleum products will be announced after the evaluation of tax by the government.
The development comes as the price of crude oil has seen a decline worldwide recently.
Last month, the government announced that it will maintain the prices of petroleum products for the December 1-15 period in line with Prime Minister Imran Khan's decision.
Read Fawad paints gloomy picture of gas reserves
"The petrol price will remain unchanged at Rs145.82 per litre, and the price of diesel will remain Rs142.62 per litre as before," the statement had said.
"The prices of kerosene oil and light diesel will stay at Rs116.53 and Rs114.07 per litre, respectively."
However, earlier this week, Adviser to the Prime Minister on Finance and Revenue Shaukat Tarin had said that following the drop in prices in the global market, petrol prices in Pakistan will also undergo a reduction.
COMMENTS
Comments are moderated and generally will be posted if they are on-topic and not abusive.
For more information, please see our Comments FAQ