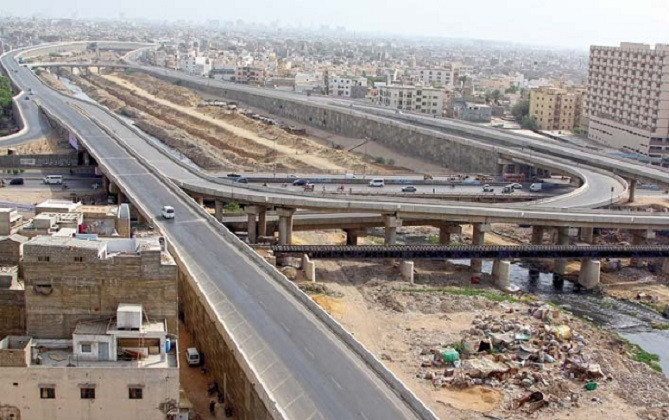 ---
RAWALPINDI:
With another change in the design of the Leh Expressway project, the government has decided to further dig out the depth of Nullah Leh instead of widening it.
The depth of the Nullah Leh will be increased by 11 feet, which will result in small amount of acquisition of land for the project.
Earlier, the government had planned to acquire 1,200 Kanals of land for the Leh Expressway project but now 605 Kanals of land will be acquired which will also address the apprehensions of locals.
After changes, the length of Nullah Leh will be 16-kilometre and its width will be 30 metres instead of 60 metres.
The project will cost Rs90 billion while it will be completed in 18 months.
The survey for the land acquisition has almost been completed.
The Nullah Leh will remain open while water flow during the monsoon season, an estimated 0.1 million cusecs will flow through it.
The Nullah Leh will have 12 feet wide road on both sides with barriers to protect it from the intrusion of humans and animals. Trunk sewers will be laid under the Leh Expressway to transport wastewater of the city. The sewers will join together in Soan River from where the wastewater will be transported to the WASA treatment plant in Gorakhpur.
After treatment, the treated water will be channelled to the Soan River again which will be used for irrigation.
Rawalpindi Development Authority (RDA) Chairman Tariq Murtaza said the project's foundation will be laid by Prime Minister Imran Khan on December 25.
Published in The Express Tribune, December 4th, 2021.
COMMENTS
Comments are moderated and generally will be posted if they are on-topic and not abusive.
For more information, please see our Comments FAQ