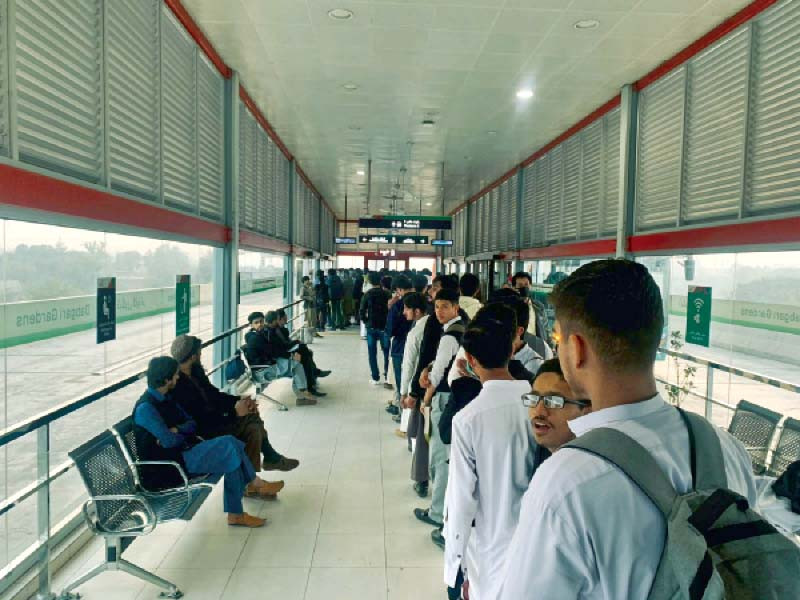 ---
The Asian Development Bank (ADB) has felicitated Trans Peshawar, the company managing Peshawar Bus Rapid Transit (BRT) for winning the "Honourable Mention" slot in the 2022 Sustainable Transport Award (STA).
"Congrats Trans Peshawar for BRT Peshawar/Zu Peshawar winning honourable mention in the 2022 global Sustainable Transport Award for improving mobility of residents, reducing transportation greenhouse and air pollution emissions," ADB Pakistan said in a Twitter post on Thursday.
Earlier, the bank announced the names of the winners and the honourable mentions on its website. Alongside the BRT project, the other city securing the slot included Estonia's Tartu, while Colombi'a Bogota was the winner of the award for the year.
Also read: Long wait for BRT buses irks commuters
According to the website, each year, Institute for Transportation & Development Policy (ITDP) and the Sustainable Transport Award Committee select a city that has implemented innovative sustainable transportation projects in the preceding year.
"These strategies improve mobility for all residents, reduce transportation greenhouse and air pollution emissions, and improve safety and access for cyclists and pedestrians," it added.
The website further stated that "the winning city and honourable mentions will be honoured at a virtual ceremony in February 2021. Watch the previous ceremony celebrating Jakarta, Indonesia"
On Tuesday, it was reported that the mega BRT project was launched with an aim to provide cost-effective and efficient public transport but instead the buses remain stuck in Peshawar's dense traffic.
Acknowledging the problem, Umair Muhammad, spokesperson for Trans Peshawar, blamed the city's traffic. "Nobody has lodged any complaint regarding delayed services on the main corridor but on the feeder routes the problem is that BRT buses share the road with other vehicles," he said.
COMMENTS (1)
Comments are moderated and generally will be posted if they are on-topic and not abusive.
For more information, please see our Comments FAQ