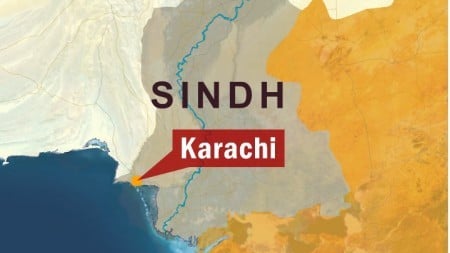 ---
KARACHI: Pakistan will need to increase its water resources by more than 30 per cent within the next 20 years if it wishes to meet the increasing agricultural, domestic and industrial demands of the people, said Federation of Pakistan Chambers of Commerce and Industry (FPCCI) vice-president Mansha Churra at a seminar on Wednesday.

The country is close to exhausting all available surface and ground water resources, said Churra, who added that the water shortage can be attributed to an increase in the country's population, a stagnant development of water resources, an increase in the frequency of floods, droughts due to climatic changes, sedimentation of existing reservoirs and an inefficient system of irrigation.

Six projects, with the combined potential of storing 10.5 million acre feet water, are currently in the pipeline in Pakistan, said Churra.

"The new water reservoirs will push Pakistan's economy forward and can potentially contribute four to five per cent to the country's Gross Domestic Product,'' said Dawood Usman Jakhura.

Published in The Express Tribune, June 24th, 2010.
COMMENTS
Comments are moderated and generally will be posted if they are on-topic and not abusive.
For more information, please see our Comments FAQ