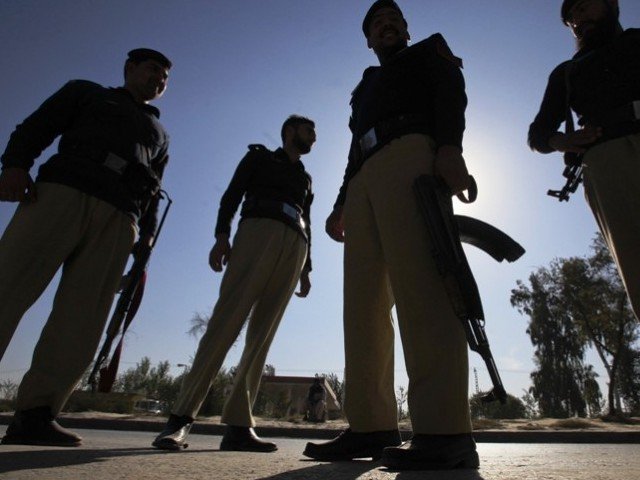 ---
LAHORE:
Three individuals. wearing police uniforms, were booked in Lahore on Wednesday for looting a citizen in the up-scale area of Gulberg.
The victim, Abdul Ahad, stated that he had gone to Movenpick restaurant in Gulberg to buy food and was approached by three suspects in police uniforms while he was waiting in his car for the food to arrive.
The suspects. introducing themselves as 'police personnel', whipped out guns and asked the victim to hand over all of his valuables.
According to the victim, they snatched cash and valuables worth over Rs0.2 million from and fled towards Liberty Market.
He further claimed that a nearby security guard was a witness to the incident.
Read Police urged to provide security to citizens
The victim also claimed that he identified two of the three suspects as Imran Watoo and Asif, both serving police officials after he conducted a private search.
A case has been registered against the suspects over robbery charges and for Section 155 of the police order (2002) which calls for a penalty for misconduct by police officers.
In another incident last week, two robbers were shot dead by villagers after neighbours heard cries for help.
Police said among the alleged robbers killed was one who had had a previous criminal record.
COMMENTS (1)
Comments are moderated and generally will be posted if they are on-topic and not abusive.
For more information, please see our Comments FAQ