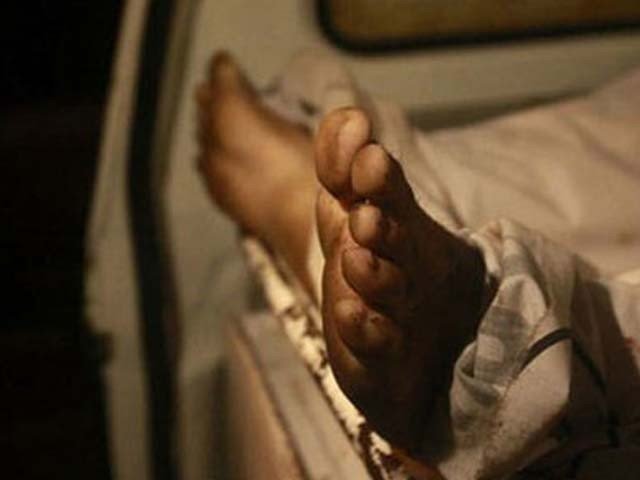 ---
KARACHI:
In an apparent case of suicide, an unemployed youth jumped off third floor of Lucky One Shopping Mall on Rashid Minhas Road of the port city to end his life on Tuesday.
The CCTV footage from inside the mall showed Zaheer Hussain, 30, son of Muhammad Hashim Abidi climbing up on the railing, stretching his arms wide, and jumping off the building's third floor to land on the shiny white marbled floor inside the famous and busy shopping hub.
The incident which occurred at 5:00pm left people shocked, while many left the scene of Zaheer's body lying on the floor with blood oozing, some were seen making videos of the incident from their mobile phones and made them go viral on social media.
Also read: Country struggles to combat rising suicides
According to police, the deceased fell headfirst from the third floor of the building and died on the spot. The police handed over the body to his family members after completing formalities.
He was a resident of Ancholi locality of the Federal B Area. Zaheer's mother is a teacher. He has a sister and two more brothers who work online, while the deceased was unemployed and had taken interviews in various companies, factories, and offices but failed to secure a job.
Sources said, even before committing suicide, he was interviewed in a company for a job but got rejected. Disheartened by the rejection, Zaheer committed suicide by jumping off the third floor of the building.
COMMENTS
Comments are moderated and generally will be posted if they are on-topic and not abusive.
For more information, please see our Comments FAQ