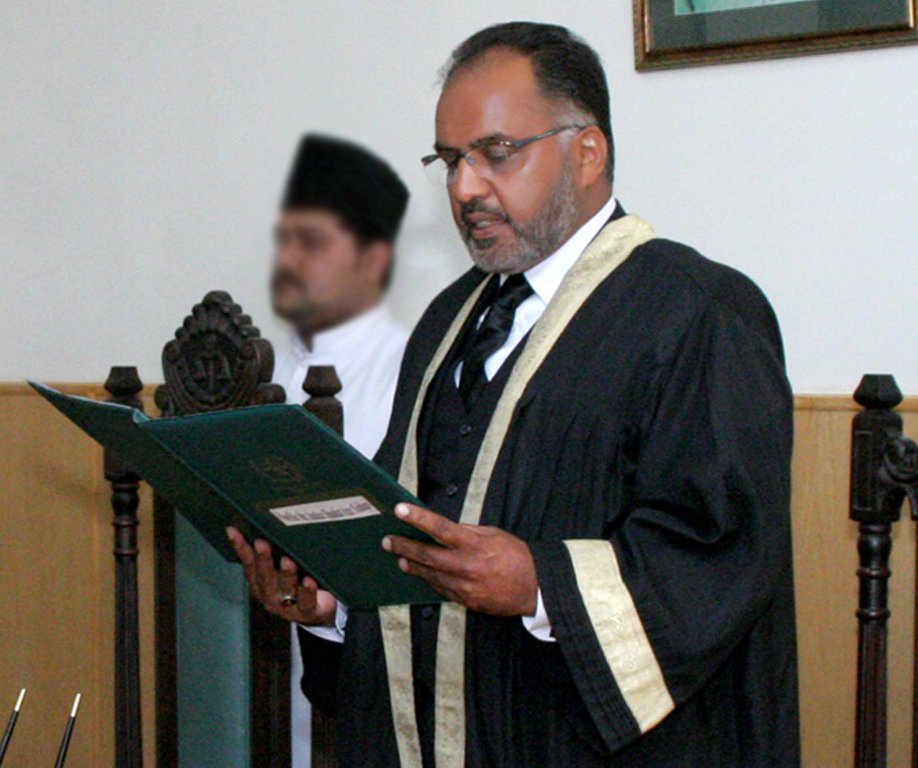 ---
ISLAMABAD:
The enrolment committee of the Pakistan Bar Council (PBC) has restored the practicing licence of Islamabad High Court (IHC) judge Shaukat Aziz Siddiqui who was removed by the Supreme Judicial Council (SJC) three years ago.
The enrolment committee, led by Justice Qazi Faez Isa and including Syed Qalb-i-Hassan and Azam Nazeer Tarar, considered the application of Siddiqui on November 24 and decided that the applicant was entitled to have his licence restored.
According to a letter written to Siddiqui, the committee noted that the former judge was not removed by the SJC on account of corruption or an offence involving moral turpitude, which might have disentitled him from the restoration of his licence.
Read PBC expresses concern over FBR's Justice Isa report
It noted that Article 18 of the Constitution also guaranteed that every citizen has the right to enter any lawful profession or occupation. "Therefore, the license of Advocate Supreme Court of Mr. Shaukat Aziz Siddiqui is restored with immediate effect," the letter said.
Siddiqui was enrolled as a Supreme Court Advocate on March 31, 2001. On his elevation as an IHC judge on November 20, 2011, his licence was suspended. He was removed as the judge on November 10, 2018. Siddiqui challenged his removal in the Supreme Court.
COMMENTS
Comments are moderated and generally will be posted if they are on-topic and not abusive.
For more information, please see our Comments FAQ