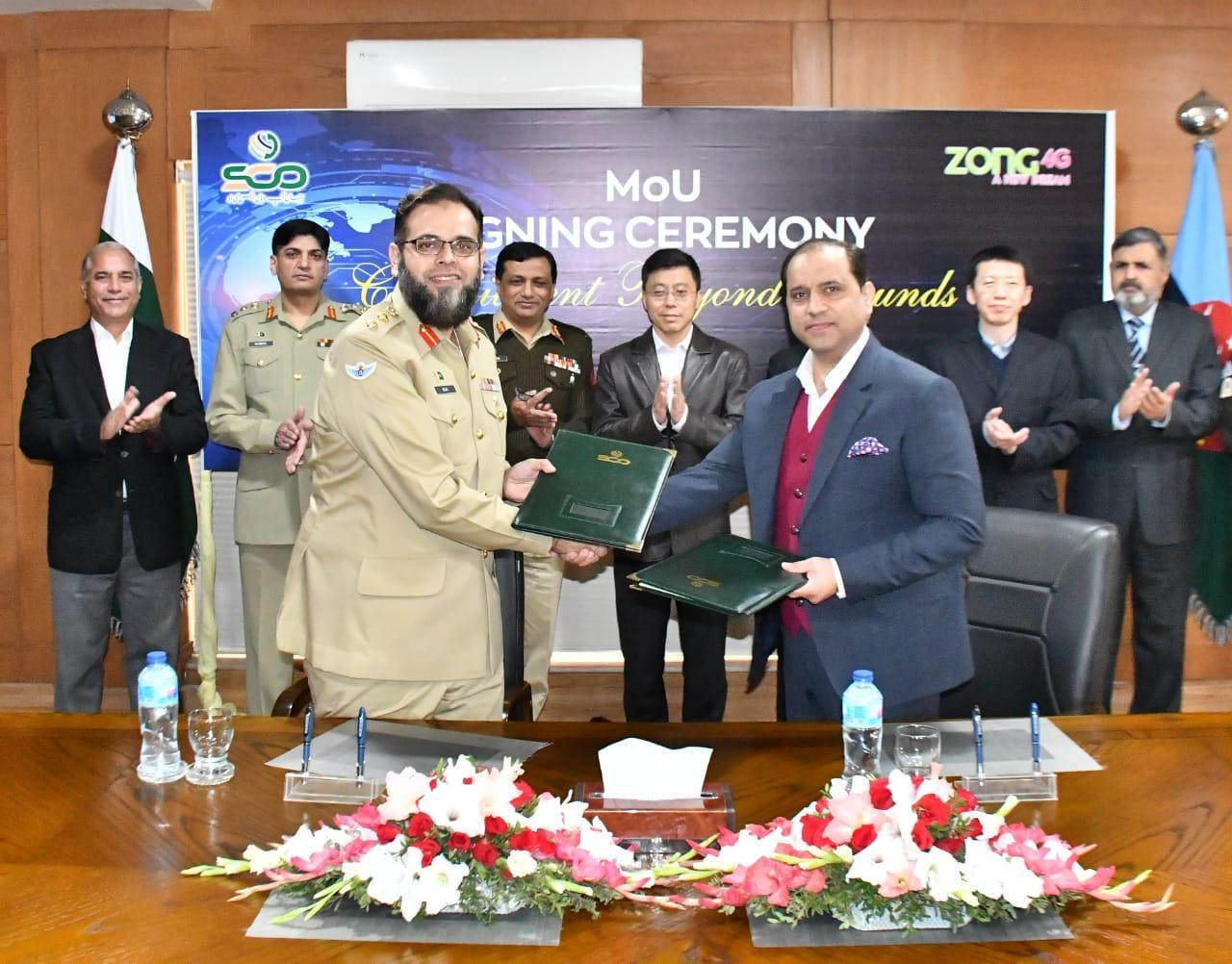 ---
A memorandum of understanding (MoU) was signed on Saturday between the Special Communications Organization (SCO) and Zong Pakistan to carry our various telecom projects and activities in Azad Jammu and Kashmir (AJK) and Gilgit-Baltistan (G-B).
The MoU signing ceremony was attended by SCO Director General Major General Shahid Siddique, Zong CEO Wang Hua, Zong Chief Technical Officer Lu Jianhui and senior officials of SCO and Zong.
According to a press release, Zong would work in collaboration with the SCO, which is the largest and most prominent telecom services provider in G-B, AJK, through its strategic activities.
Read More: Telecom sector seeks relief from duties
"SCO will provide backhaul connectivity to Zong for a broad-based outreach plan," the press release added.
The two organisations already have experience in working on joint ventures, the communiqué added.
"Today we are expanding our collaboration in the field of technology so that together we can provide the best communication facilities to the people of Gilgit-Baltistan and Azad Jammu and Kashmir," Major General Siddique said on the occasion. "We wish that together with other cellular companies we can provide the people of Gilgit-Baltistan and Azad Jammu and Kashmir with the same modern facilities that the major cities of Pakistan have."
COMMENTS
Comments are moderated and generally will be posted if they are on-topic and not abusive.
For more information, please see our Comments FAQ