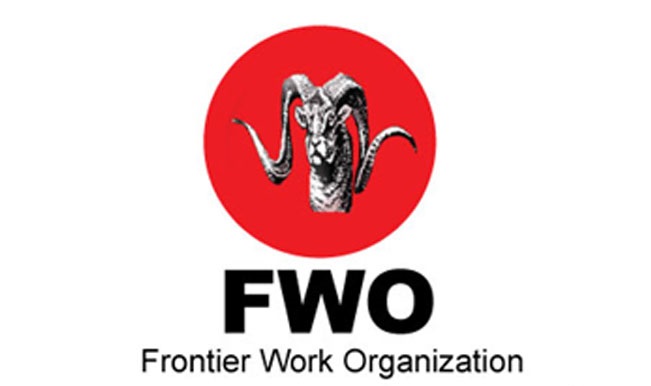 ---
ISLAMABAD:
The Supreme Court on Thursday again sought the presidential order for the formation of Frontier Works Organisation (FWO).
A three-member bench, headed by Justice Sardar Tariq Masood, heard the case regarding the land acquisition by the FWO in the Supreme Court.
The FWO has acquired 3,000 kanals of land in Haripur for setting up a cement factory.
The residents of the area have challenged the land acquisition process in court.
During the hearing, counsel for the petitioner Imran Hassan apprised the court that it had sought a presidential order on the formation of FWO at the last hearing on which FWO lawyer Ahsan Bhoon has said that he has attached several letters regarding the formation of FWO.
"It is a 60 to 70-year-old presidential order," the counsel said. "The FWO came into existence under the order of the then president, Gen Yahya Khan."
Justice Jamal Khan Mandokhail asked, "Was General Yahya in his senses while giving the [presidential] order [for the formation of FWO]."
Justice Masood said that fire has been burning in various buildings in the country to make records disappear.
"But there has been no fire in the Presidency till date. The FWO can't even say that there was a fire and they can't find the presidential order."
On a lighter note, Justice Masood said, "I hope there is no report of a fire in the Presidency."
Justice Masood asked the FWO lawyers to state whether the presidential order was important or not.
Read CDA takes U-turn on land allotted for Hindu temple
"If you say, we can decide the case without the presidential order," he said, adding that the existence and authority of the FWO are key points in the case.
"It remains to be seen whether the FWO can acquire the land and set up a cement factory."
Lawyer Bhoon took a stand that more time should be given to acquire the presidential order so that the court can be assisted.
The court adjourned the hearing indefinitely.
COMMENTS
Comments are moderated and generally will be posted if they are on-topic and not abusive.
For more information, please see our Comments FAQ