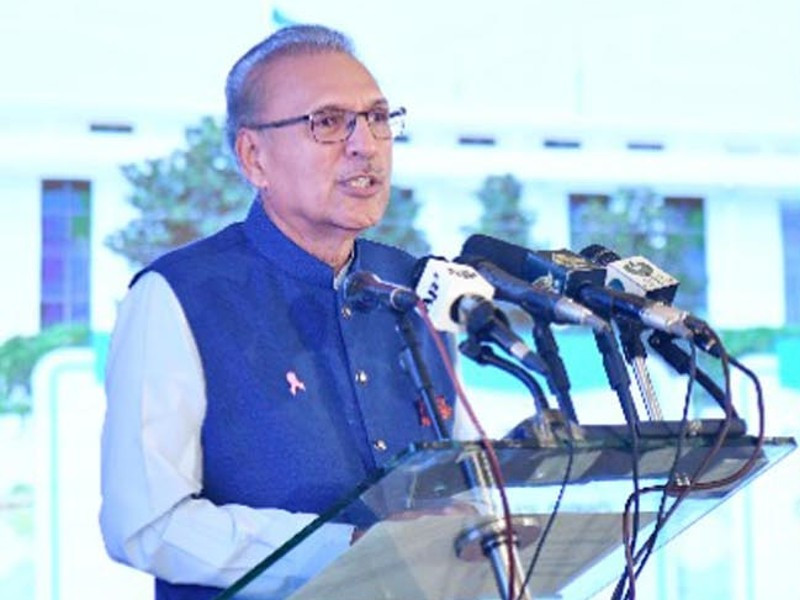 ---
PESHAWAR:
The promotion of technical, information technology and virtual online education is imperative for sustainable economic growth and development, remarked President Dr Arif Alvi.
Addressing a conference titled "Opportunities to Excel – Now and the Future" in Hayatabad on Thursday, the president said that it could enable the public to take full advantage of abundant employment opportunities in the domestic market and abroad.
"At present, the international, regional and local markets demand speedy progress in the fields of IT, science and technology as well as contemporary virtual online education," he said.
"We have to focus on the development of human resources and equip our youth with the required skills to fully tap the domestic and international markets."
Alvi pointed out that international companies were keen to invest in different sectors of Pakistan including IT, therefore the country needed to produce skilled human resources to cater to investor needs.
The president stressed that the country had ample potential to achieve all economic goals by adopting an innovative approach and broadening its vision besides steering a paradigm shift in the educational system.
Turning to Covid-19, the president said "the government's policy of smart lockdown not only protected millions of poor people from hunger and starvation but also eased the impact of coronavirus on the country's economy."
Read Digitalisation to boost economy
The standard operating procedures (SOPs) laid down by the government proved effective and highly productive, he remarked.
Alvi was of the opinion that socio-economic imbalances and unjust distribution of wealth were the major reasons behind poverty in the developing countries, which could be addressed by promoting equality, justice and merit in society.
He called for identifying the global and regional market trends and making investments accordingly.
The president stressed the need for entrepreneurs and businessmen to utilise IT platforms to explore new markets.
"Cyber security has emerged as a new challenge that can be tackled by imparting modern IT education to the youth," he said.
"Information technology has changed global dynamics and the most appropriate choice for us is to prepare a generation that is well equipped with the knowledge of artificial intelligence and cyber security."
COMMENTS
Comments are moderated and generally will be posted if they are on-topic and not abusive.
For more information, please see our Comments FAQ