 ---
PepsiCo Pakistan's comprehensive community-centric Covid-19 response has been one that deserves commendation.

In collaboration with the Primary and Secondary Healthcare Department, Government of Punjab, PepsiCo recently became one of the fastest companies in Pakistan to achieve a 100% Covid-19 vaccination rate through robust vaccination drives for more than 3,000 employees and frontline associates at the company's facilities.
District healthcare workers, health authority representatives, and PepsiCo's associates and frontline heroes came together to play a crucial role in vivaciously combating the pandemic to ensure each other's health, wellbeing, and safety. This is a prime example of what a joint venture between public and private sectors can achieve for the greater benefit of communities.
PepsiCo organised informative sessions to promote vaccine awareness and key Covid-19 prevention behaviors and practices. The overall goal of collaborating with the district health authorities has been to continue raising awareness on the importance of Covid-19 immunization at PepsiCo while promoting precautionary measures, and for the implementation of an effective and inclusive campaign to protect the PepsiCo family and overall communities.

Moving forward, PepsiCo Pakistan will remain committed to enhancing the health, safety and wellbeing of its people and the communities it operates in and is also determined to explore collaborative outreach campaigns in close coordination with the public healthcare authorities.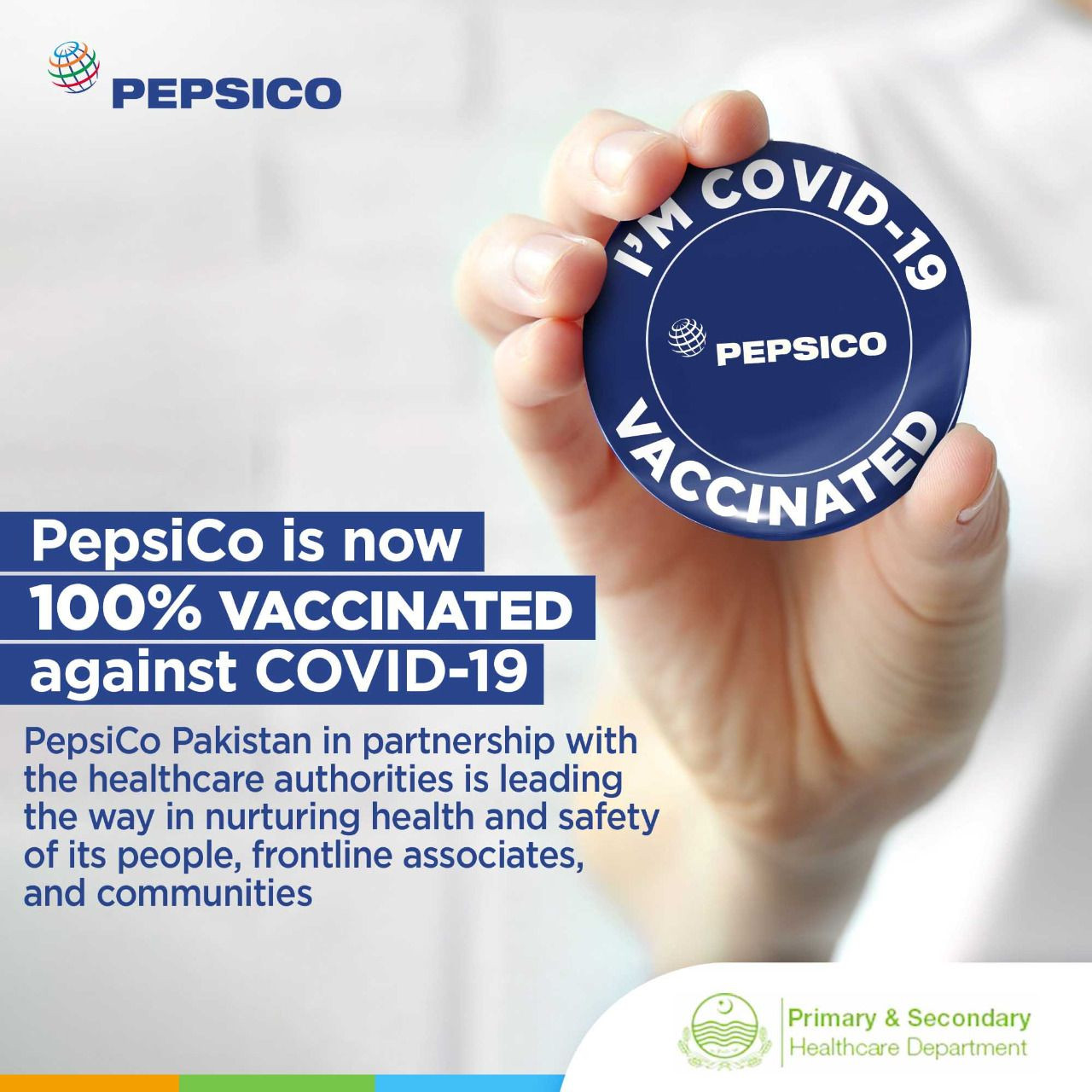 Protecting employees' health, well-being, and safety is an utmost priority at PepsiCo Pakistan, where a conscientious and people-centric company culture drives a safe work environment for people and the surrounding Pakistani communities.
PepsiCo has embarked on transformational policies that have uplifted workplace safety standards and contributed to its 'Winning with Purpose' agenda for sustained and accelerated company-wide growth. In these particularly challenging times, PepsiCo has taken full ownership for cultivating an environment safe for all.

PepsiCo's goal for supporting people in need transcends across diverse communities in Pakistan. In the recent past, PepsiCo Pakistan has taken a significant number of proactive steps to support Pakistani communities during the evolving pandemic situation.
In 2020, PepsiCo Pakistan in collaboration with the Prime Minister's Ehsaas ration program launched 'Millions of Meals' – a nationwide, disaster-relief program to meet communities' nutritional needs during the crisis.
The program brought together civil society actors, charities, and volunteers to swiftly distribute 13 million meals across Pakistan, including remote areas of Balochistan, Gilgit-Baltistan, and Azad Jammu and Kashmir. PepsiCo leveraged long-term alliances and leaned in on critical partnerships with government authorities and local partners to serve underserved communities.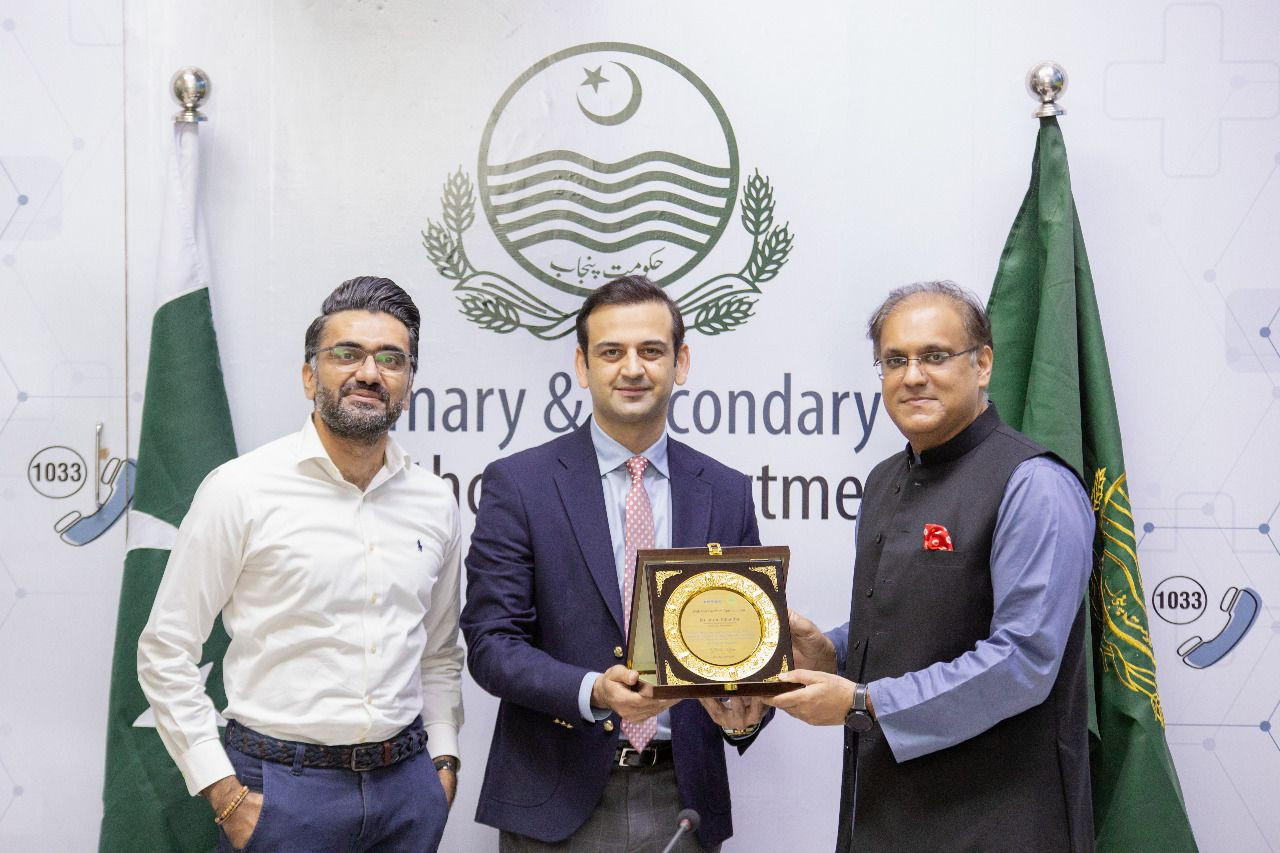 PepsiCo's long-standing commitment to Pakistan through community-centric programs is in line with the social agenda of the government. During the pandemic, PepsiCo has specifically re-aligned its social impact projects with the Prime Minister's vision for youth and community development. The focus of these programs has been on enhancing Pakistan's long-term development and sustainability.
This year, PepsiCo marked an extraordinary milestone by swiftly launching a virtual Roshan Kal platform in line with the Prime Minister's Kamyab Jawan Program to promote continued education during the pandemic through remote internships for 1,000 young students from 200 cities.
In addition, the company expanded safe drinking water access to 112,000 community members in water-scarce communities as part of its partnership with WaterAid, during a time when access to clean drinking water was considered a luxury. These programs came in at critical points when communities were highly susceptible to Covid-19 spikes and new variants.
As Pakistan makes its recovery from the pandemic, PepsiCo is well-positioned to further entrench its 'In, With, For Pakistan' agenda across its business functions. The agenda is to create positive social impacts and strengthen its alliance with the government for improving the social sector performance and fostering shared values for communities, including women and youth in need.
COMMENTS
Comments are moderated and generally will be posted if they are on-topic and not abusive.
For more information, please see our Comments FAQ