 ---
A story of resilience, strength and most of all, fashion. The dynamic duo, Saira and Shakira complete 10 years as a design house and are one of the leading couturiers in Pakistan. Every struggle turned into passion and every obstacle became a step towards the goal. Saira Shakira's new bridal campaign is a celebration of all these years of hard work, creativity and achievements as artisans.
Their new campaign is about women who represent courage, intellect and personal style. Each intricate cut and silhouette portrays a story. Every flow, every pearl, every flower, every drop of crystal is woven into a majestic form on all the outfits which tell a tale of how the brand "Saira Shakira" has evolved and has made a huge mark in the fashion world over the past 10 years.
Iridescent in Ivory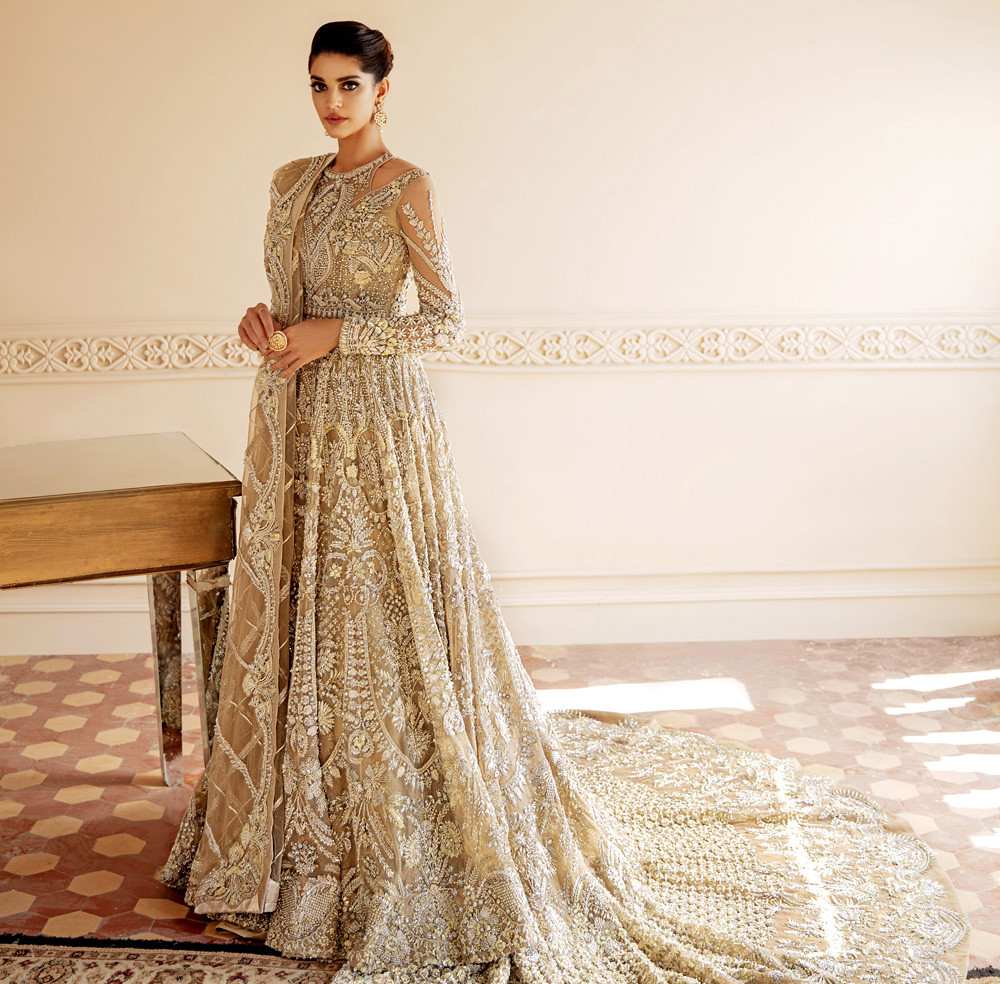 Sanam Saeed serves an unparalleled look in this sleek ivory outfit. This ensemble serves as a statement piece and is adorned with intricate embellishments, bead work and pearls. The graceful tailoring with complimenting hues speak for its magnificence. With minimum jewels, this look is a head turner on its own.
Rustic White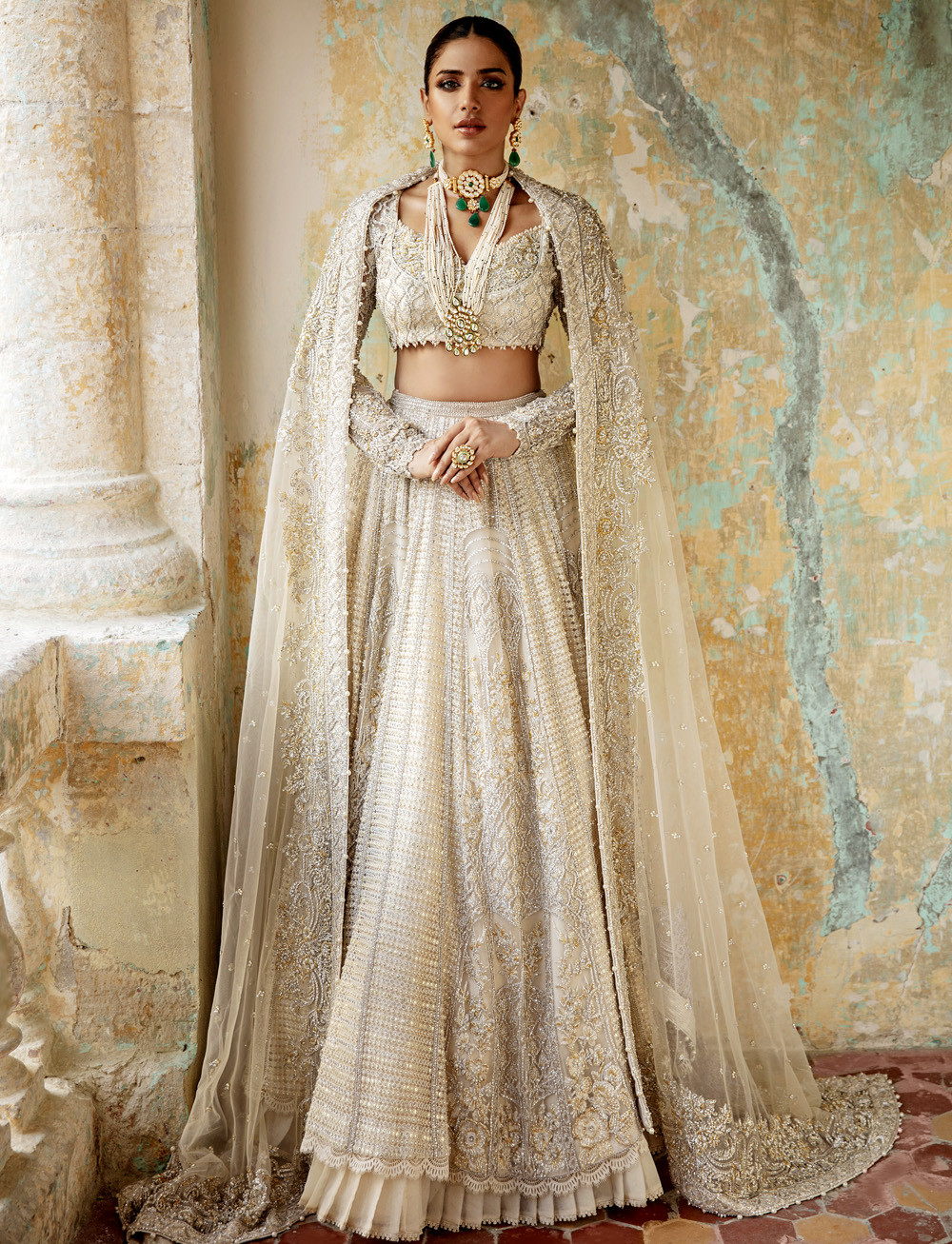 Sonya Hussyn stuns in a rustic white ensemble, adorned in pearls and dainty embellishments. The lengha choli is coupled with a net dupatta with a stunning border. From the neckline to the sleeves the extensive embellishments set a regal tone for the look. Teamed with some statement jewels and a sleek hairdo, this look will leave heads turning this wedding season.
Caramel Hues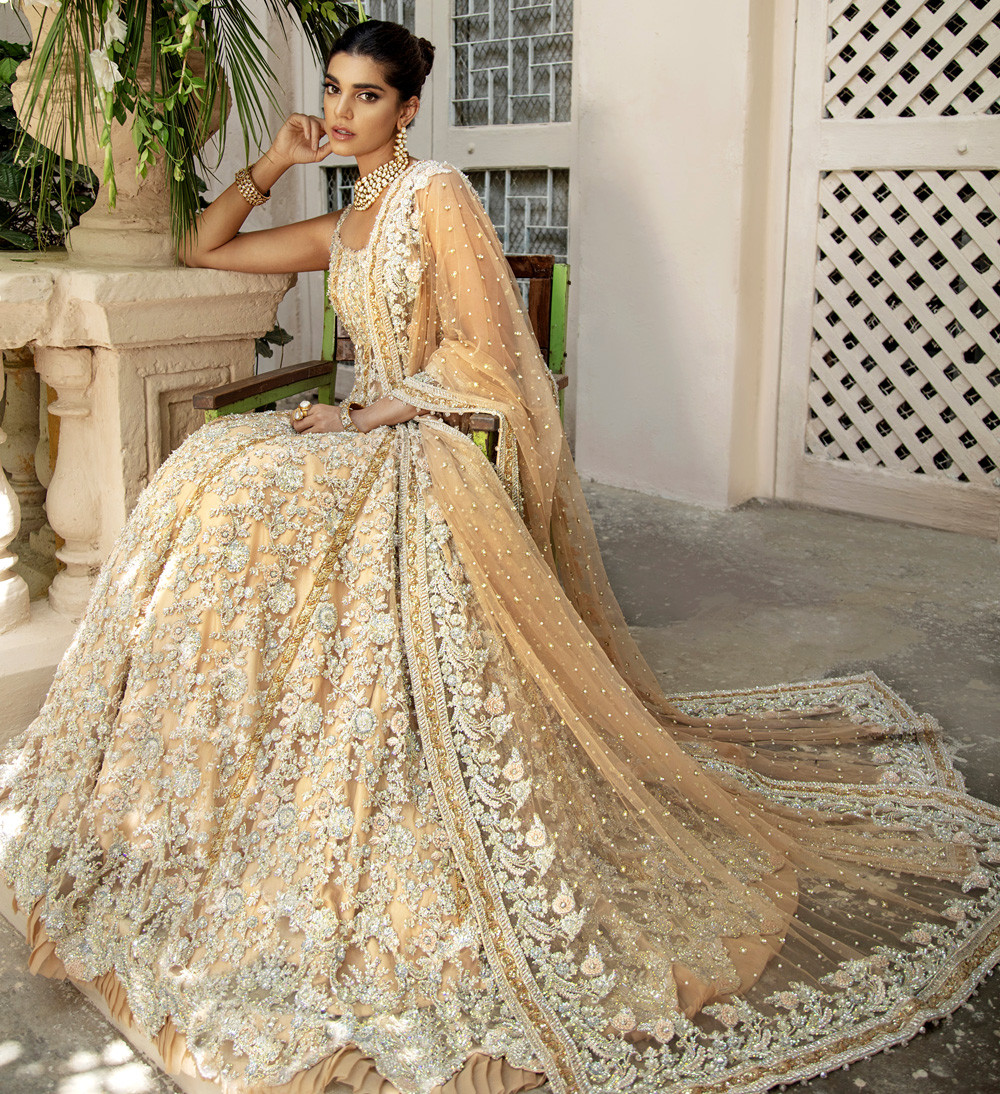 Sanam stands tall and exudes grace in an extensively handcrafted embellished bridal with meticulous sleek embroidery that depicts the essence of a beautiful journey. The floral embroidery will bring out the feminine side in any bride and leave a lasting impression all wedding-season long.
Lovely Lilac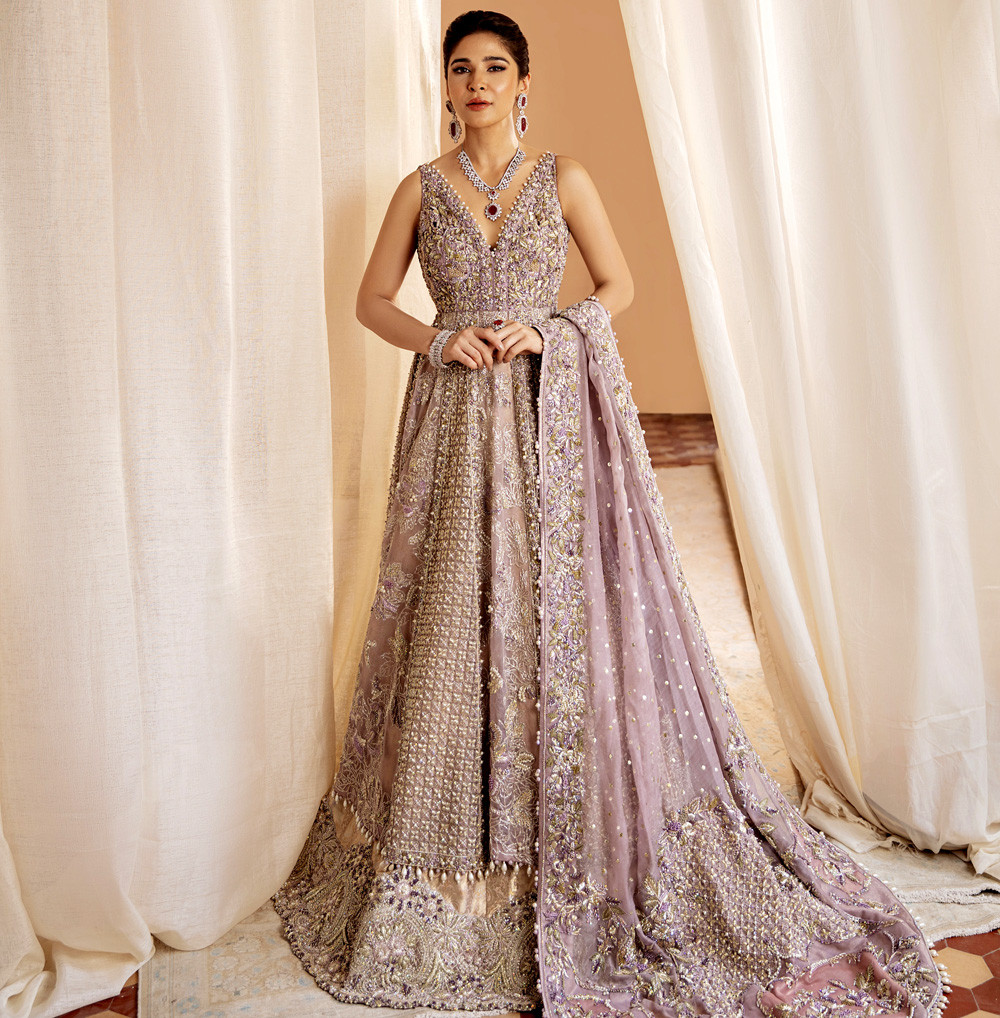 Saira Shakira play on the on trend colour of the season, lilac. This awe-inspiring and majestic bridal gown is a modern take on a classic bridal; with its plunging neckline and intricate handwork on the most elegant lilac canvas with complimenting tones. Teamed with rubies and diamonds, the bridal gown is ethereal to say the least.
The Contemporary Bridal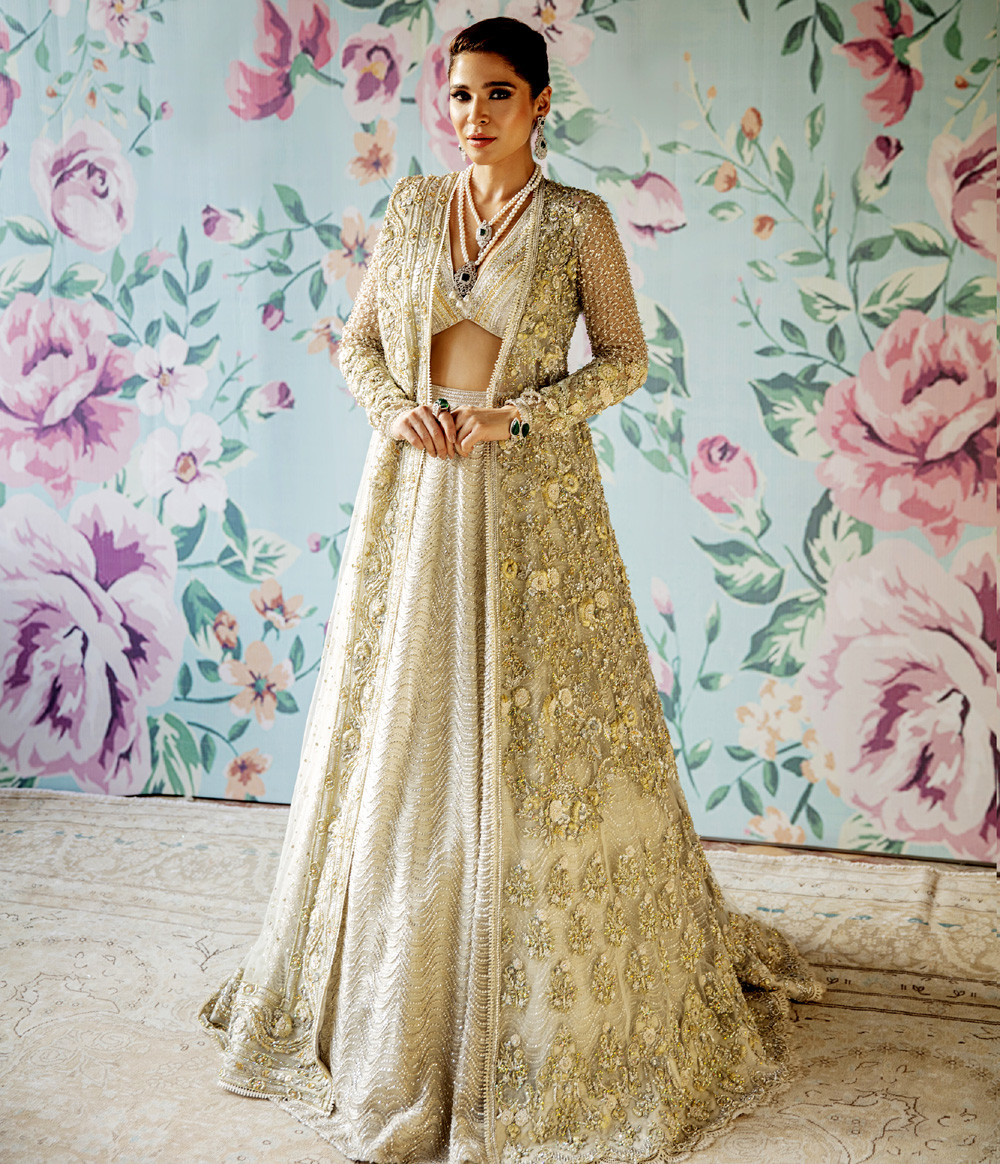 Ayesha Omer stuns in this contemporary bridal gown which is a fierce amalgamation of Saira Shakira's statement style with the most bewitching craftsmanship of local artisans. Ayesha Omar's strong essence is well depicted in this frame of grandeur. The overcoat adds a modern spin to the look and paired with magnificent jewels, this look is a winner in our books.
COMMENTS
Comments are moderated and generally will be posted if they are on-topic and not abusive.
For more information, please see our Comments FAQ