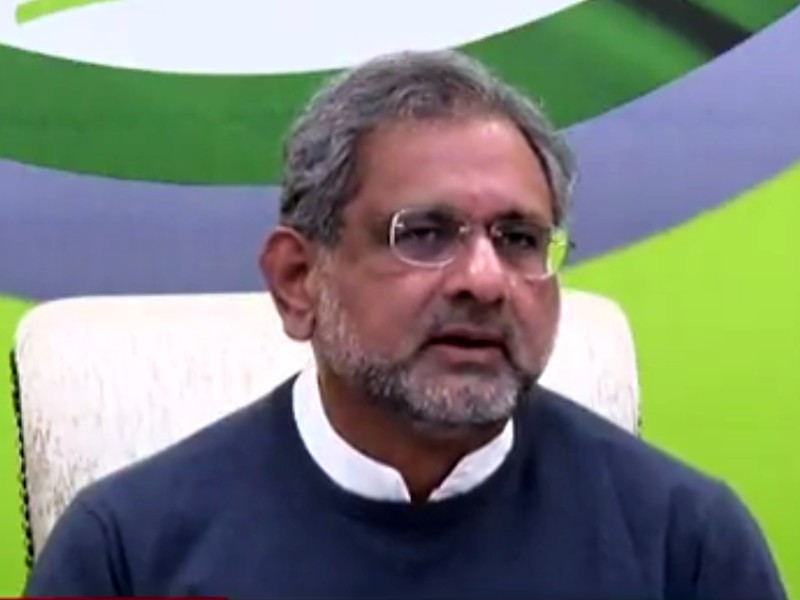 ---
LAHORE:
Former premier and PML-N senior leader Shahid Khaqan Abbasi on Sunday launched a tirade against the National Accountability Bureau (NAB) saying it was "tool to convert people into turncoats".
Addressing the Asma Jehangir Conference in Lahore, the PML-N leader held the country's top anti-graft body responsible for "several ailments" in the country.
Taking a dig at the national graft buster, the former prime minister claimed that in one of the cases, the charge sheet against him was 35-page long while the NAB's case comprised 19 pages.
"You can write anything in any charge sheet [...]. What are we doing, where are we going?" he asked.
Abbasi said according to the law, he was required to maintain financial records for the last seven years but was accused of something that had happened 35 years ago.
"If you accuse me of something, then you also need to present the record for [the last] 35 years. I definitely cannot. I am all for accountability ... [but] NAB is not accountability," he said.
"If you want accountability of politicians, it is very simple. The whole world does it. You do not need special laws, it's about tax laws."
The PML-N leader alleged that the NAB was now solely about "victimisation", the price of which was being paid by the people of the country.
Read More: Electoral reforms meant to steal elections: Abbasi
He said that when the accountability watchdog was established in 2000, Pakistan had a per capita income of $576, which had since risen to $1,190.
"Bangladesh was at $358 and now they are at $2,097 while India has risen to $1,900 from $443."
He maintained that accountability and electoral laws could only be amended through consensus adding that when the opposition presented amendments to the laws, they were later disregarded and branded by the government as an attempt to seek an NRO.
"Does anybody care about people who are accused by NAB? Does anybody care about their families? Do you know that they can't operate their accounts, businesses or apply for bank loans? There is a big human cost that is paid here."
He noted that public figures were the only ones subjected to the accountability process and called for having transparent probe into such allegations.
"Install cameras in court rooms and investigation rooms. Accuse me in front of the people," he said, calling the NAB "a tool to convert people into turncoats and to sell their souls".
The PML-N leader stressed that tax laws or Articles 62 and 63 of the constitution should be used to disqualify politicians.
"Anybody who is not paying taxes is committing a crime against the country," he observed, adding that most citizens think that paying taxes was a "choice".
COMMENTS
Comments are moderated and generally will be posted if they are on-topic and not abusive.
For more information, please see our Comments FAQ