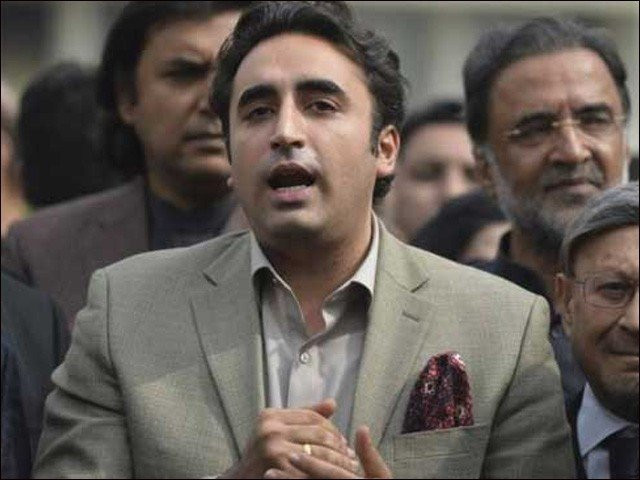 ---
LAHORE:
Pakistan Peoples Party (PPP) Chairman Bilawal Bhutto-Zardari has once again demanded that the "secretive" talks with the banned Tehreek-i-Taliban Pakistan (TTP) be made public, asking the federal government to take on board all stakeholders.
Addressing a public meeting in Manki Sharif on Saturday, the PPP chairperson said the province of Khyber-Pakhtunkhwa (K-P) has been at the forefront in the battle against the militant group, adding that the government should reveal the details of its ongoing talks with the group as people of the country were entitled to knowing the truth.
Earlier this month, the Afghan Taliban had confirmed that they were acting as mediators between the Pakistani government and the TTP. In an interview to the BBC's Urdu service, Afghanistan's acting foreign minister Amir Khan Muttaqi said the Afghan Taliban had stepped in at the "request" of both parties.
Hitting out at the government's unilateral decision to hold talks with the TTP, Bilawal asserted that the crucial role played by Khyber-Pakhtunkhwa in combatting Talibanisation should not be forsaken.
Read 'It's time to panic': Bilawal vows to defeat PTI in its stronghold K-P
Earlier, the Bhutto scion visited the shrine of Pir of Manki Sharif. He offered Fateha and laid a floral wreath at the tomb. Recalling the role of the Pir of Manki Sharif in the freedom movement and the creation of Pakistan, Bilawal highlighted that the former played a crucial part in the 1947 North-West Frontier Province referendum.
Criticising the government for its economic policies, Bilawal said the ruling party had dragged the country down to the thicket of complex problems. "The incumbent government has snatched even two square meals a day from the people of this country while making lofty claims about its promised 'Riyasat-e-Madina."
He said the government's rallying promise of turning the country into a 'Riyasat-e-Madina' has proven to be a bundle of lies.
The PPP head claimed that the people have rejected the government's contentious electoral reforms, which he said were part of the ruling party's efforts to manipulate the next general elections in its own favour.
COMMENTS
Comments are moderated and generally will be posted if they are on-topic and not abusive.
For more information, please see our Comments FAQ