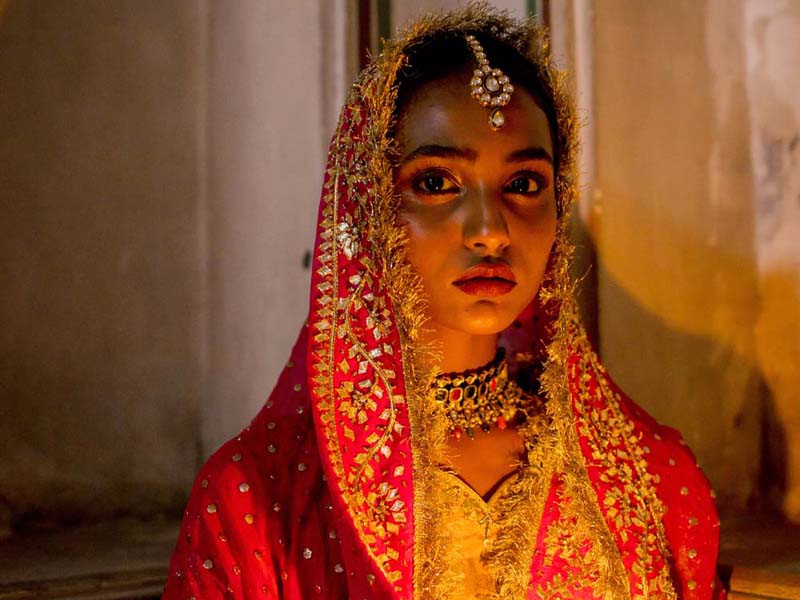 ---
Old wedding albums tickle our nostalgia like nothing else. Vibrant decor, elaborate mehndi rituals, exaggerated make-up trends, Dianna haircuts, bright shamoz and silk suits, cleverly worded tappay, and the fully flowered family car; we love and miss it all. And that is the reason why Lahore-based Zehra & Khadija Couture, a brand run by a mother-daughter duo paid homage to the nostalgia through their latest festive collection that is inspired by family weddings and all the magic and warmth that they bring along with it.
Genda Phool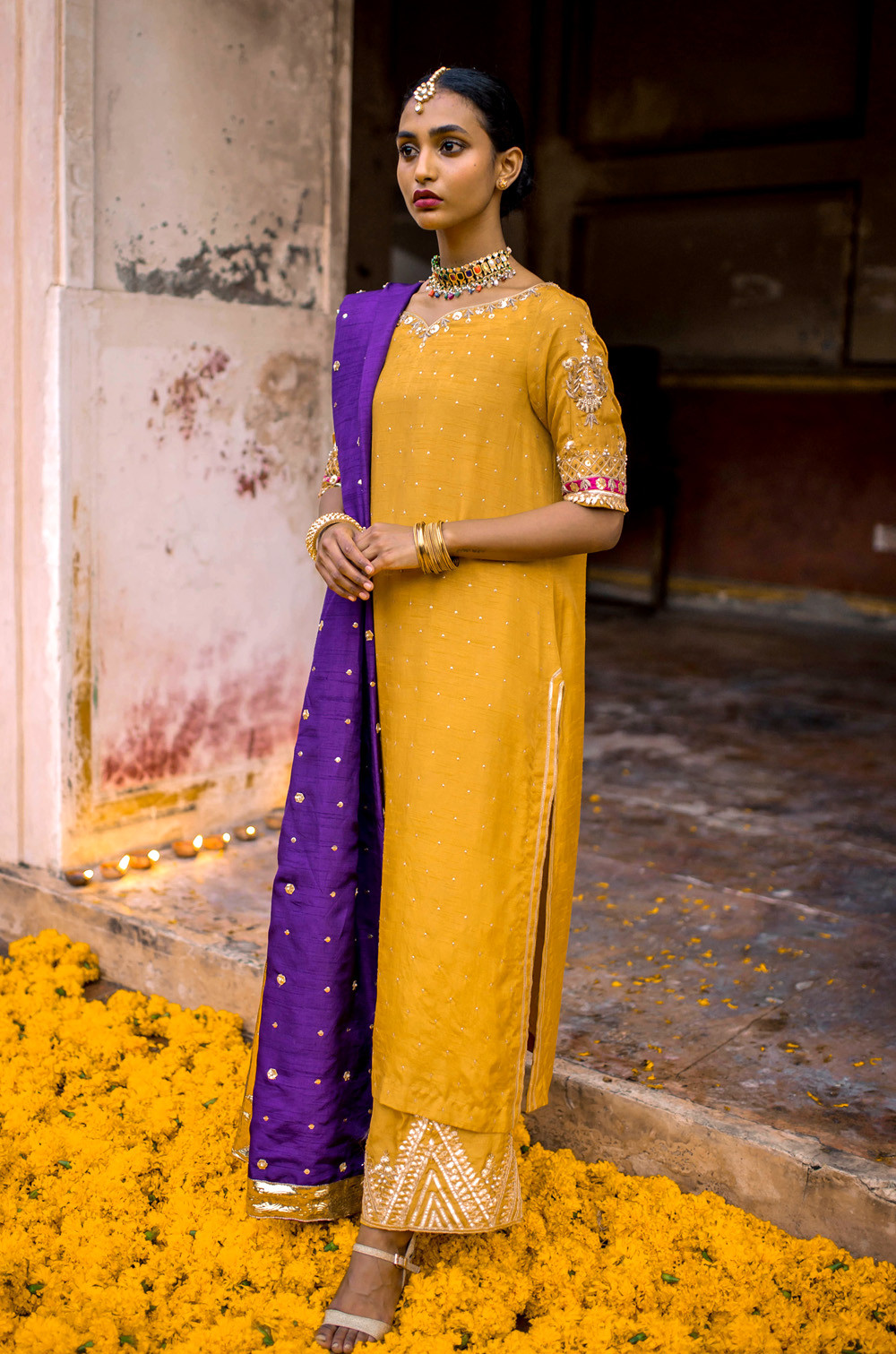 A beautiful mustard raw silk ensemble that is lightly embellished with gota and dabka and features worked sleeves, gotta on azaar pants, and a delicate spray of sequins on the kameez. It is paired with a deep purple raw silk chadar.
Anarkali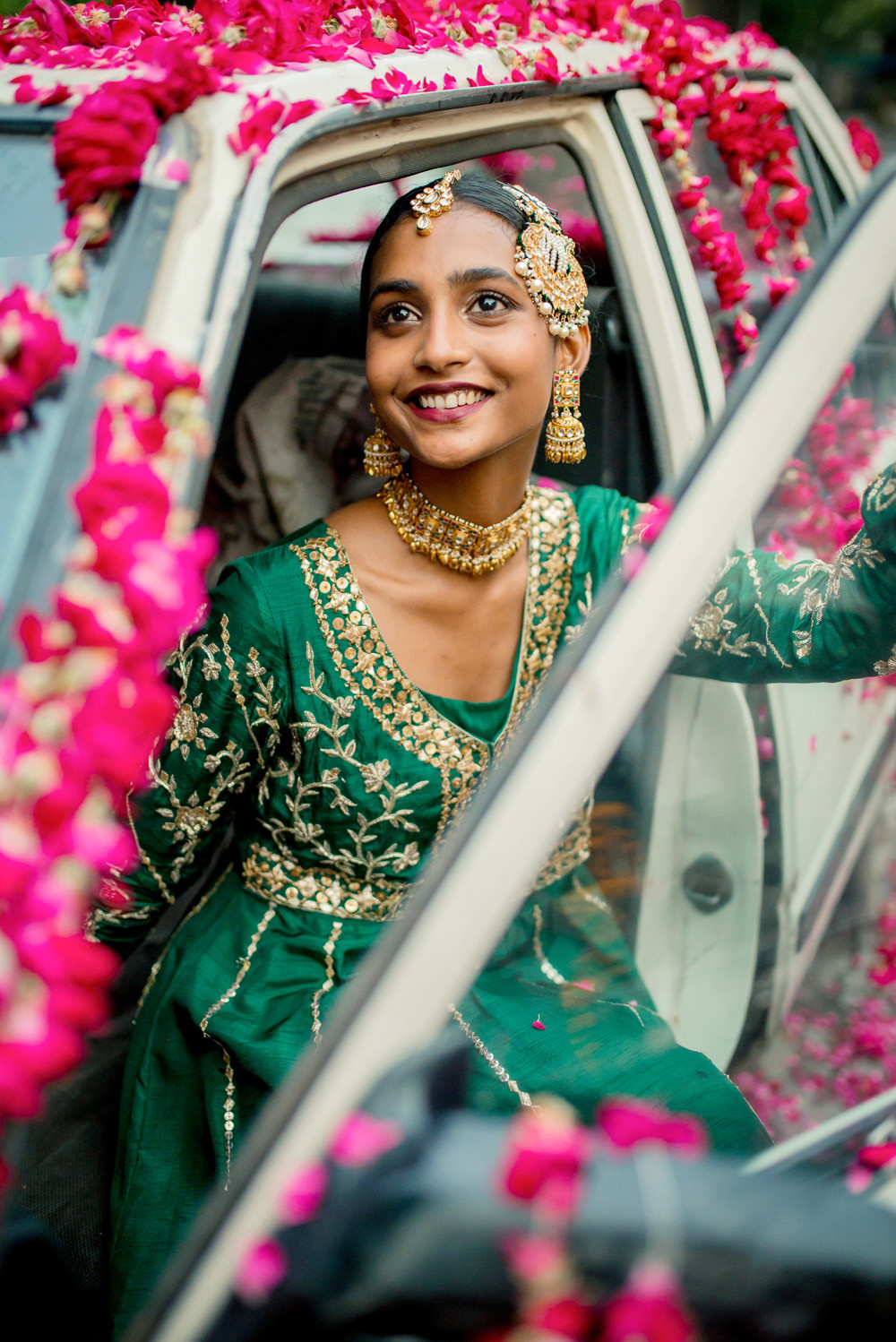 An emerald green raw silk Anarkali peshwas with chooridar pajama and a silk dupatta. The bodice is heavily embellished with gold dabka, sequins, and a whole lot of heavy gotta and finished with lappa edging.
Jamni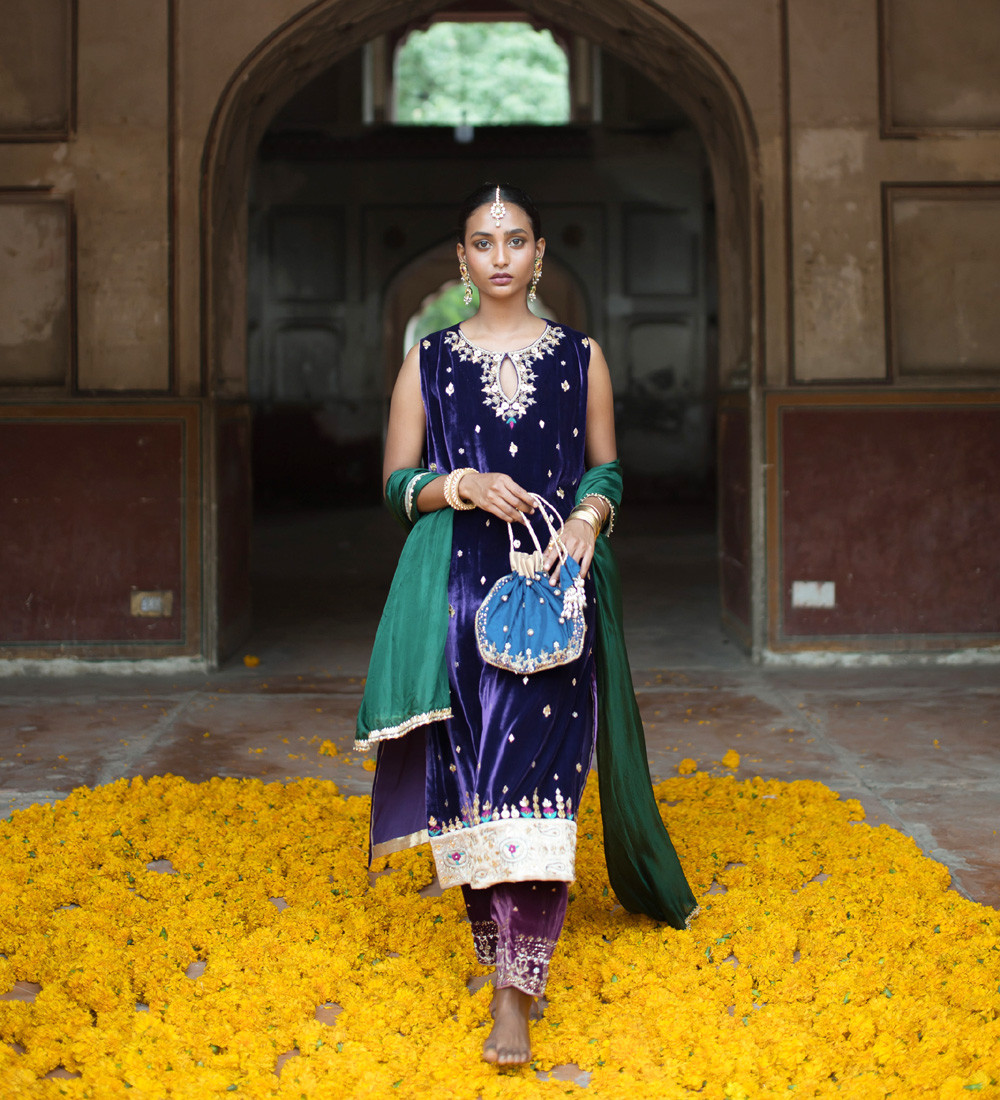 A gorgeous deep purple on French velvet, this kameez is embellished with gotta, dabka, and vibrant resham accents, as well as a banarsi border. It is paired with an embellished velvet shalwar, and completed with an emerald green dupatta in medium silk.
Naranji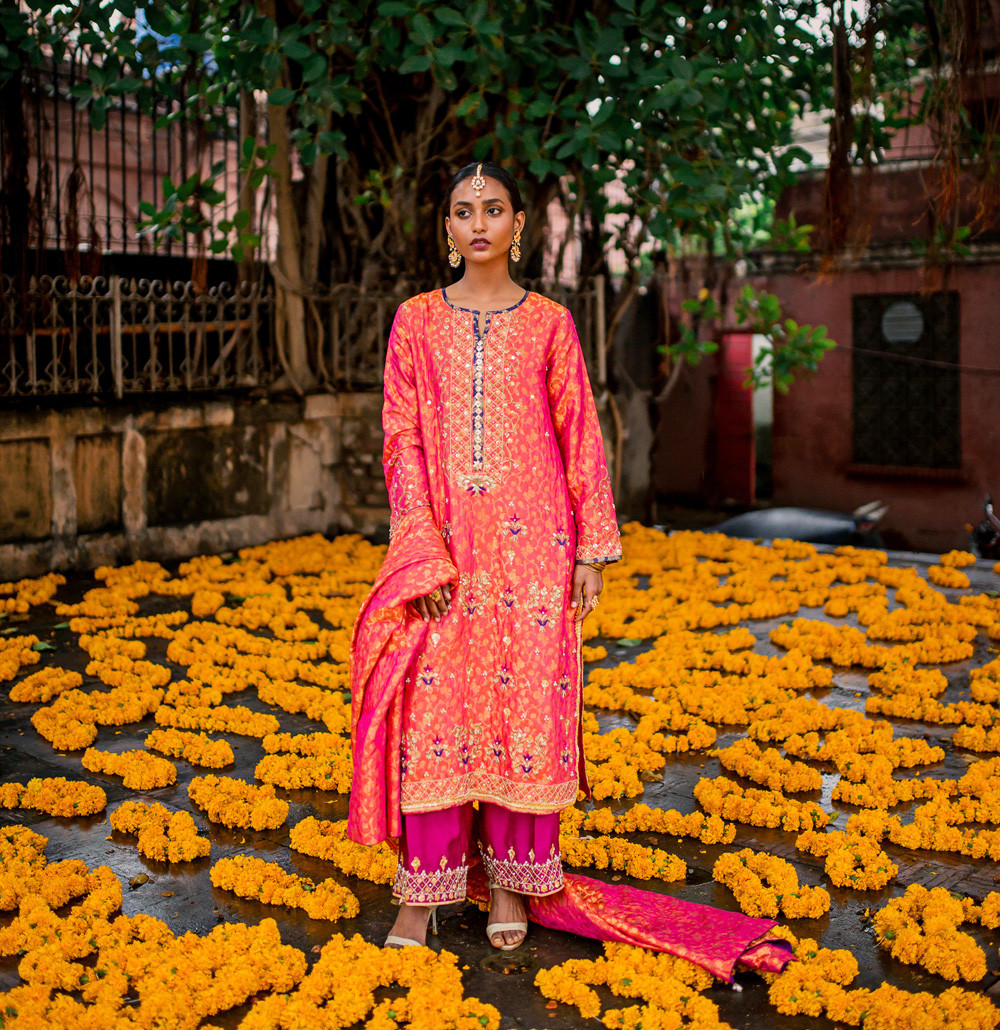 A classic jamawar kameez with resham, dabka and gotta work and motifs. This is paired with magenta raw silk, embellished azaar pants, and a plain jamawar chadar.
ZK signature gota dupatta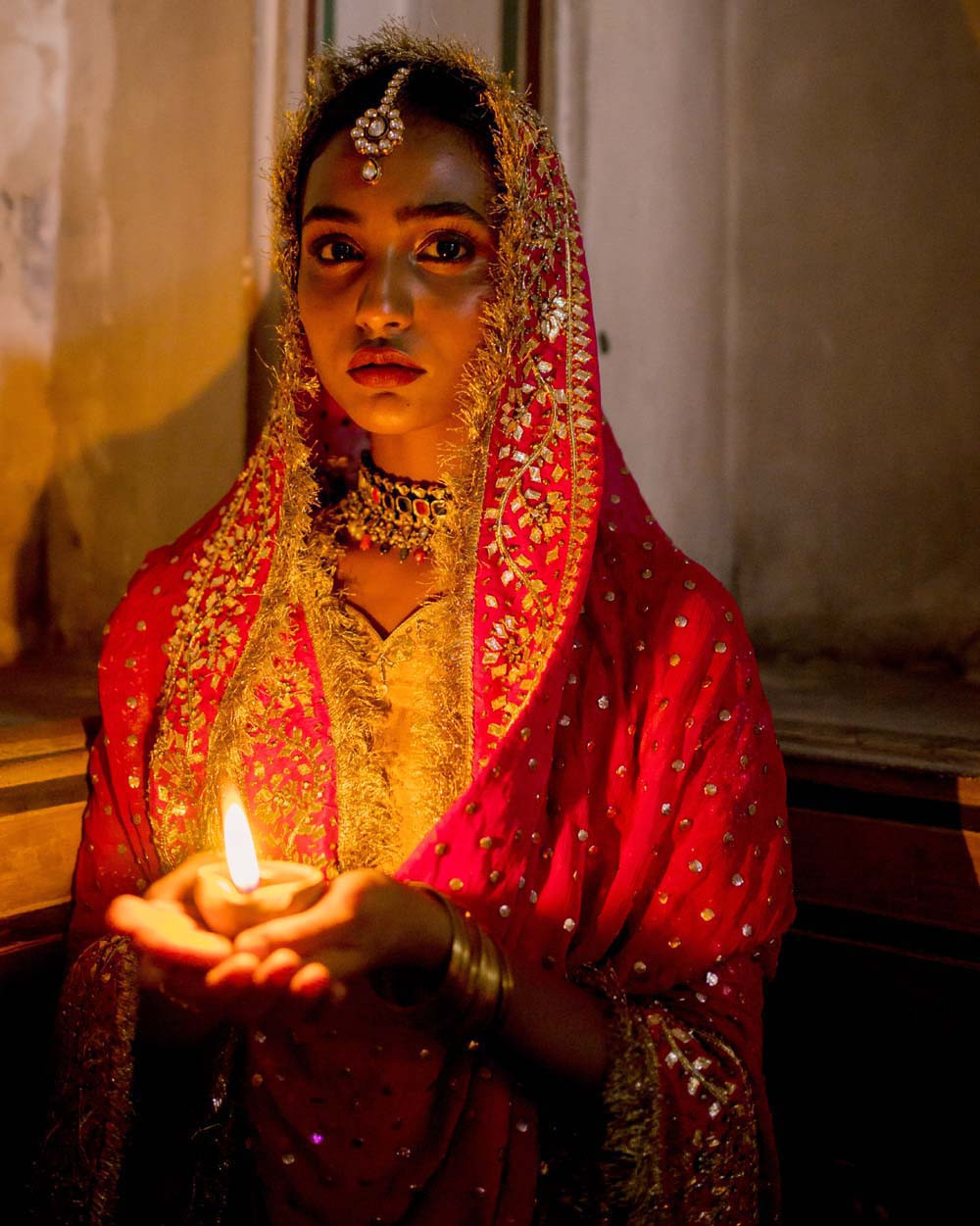 Our genda phool mustard set is also paired with this vibrant hot pink chiffon dupatta with mukaish and sequin embellishments, a heavy hand-worked gotta border and rustic kiran edging.
COMMENTS
Comments are moderated and generally will be posted if they are on-topic and not abusive.
For more information, please see our Comments FAQ