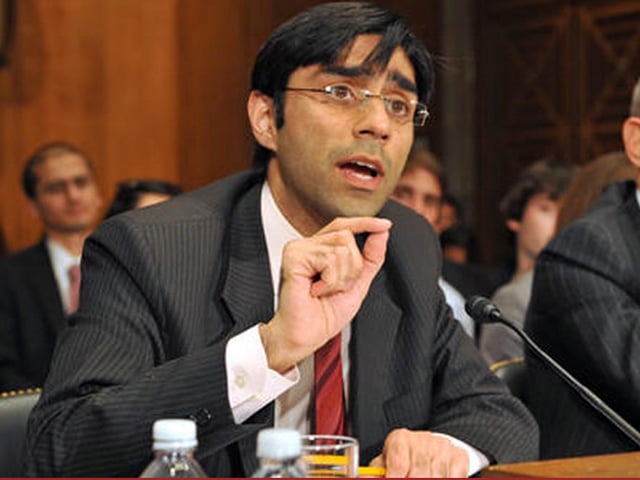 ---
National Security Advisor (NSA) Moeed Yusuf said on Thursday that abandoning Afghanistan again by the international community would be a mistake.
The NSA's remarks came while he was talking to a four-member US delegation, headed by Minority Staff Director and Senate Foreign Relations Committee Chris Socha, in Islamabad.
"The world needs to constructively engage the Afghan Taliban in order to prevent governance a collapse and avert another refugee crisis," Moeed said
Pakistan has consistently maintained that if the international community abandons Afghanistan following the fall of the previous regime, it would lead to a humanitarian crisis and will further destabilise the region.
Moeed further added that Pakistan was coordinating with the world to have a stable and peaceful Afghanistan as both sides discussed the situation of the war-torn country, along with the ways to enhance cooperation in light of the regional and international developments and challenges.
They also exchanged views on the importance of developing the strategic relationship between Pakistan and the United States and the determination to strengthen ties in all sectors and vital areas of cooperation.
Read More: Pakistan needs to share narrative with world: Moeed
Earlier in October, during a meeting with US Deputy Secretary of State Wendy Sherman, NSA Moeed said the international community needed to talk and liaise with Afghanistan's new interim government.
The discussions focused on economic cooperation, trade, regional security and the current situation in Afghanistan.
The US delegation appreciated Pakistan's role in US' withdrawal from Afghanistan and assisting the Afghan refugees during the transition.
COMMENTS
Comments are moderated and generally will be posted if they are on-topic and not abusive.
For more information, please see our Comments FAQ