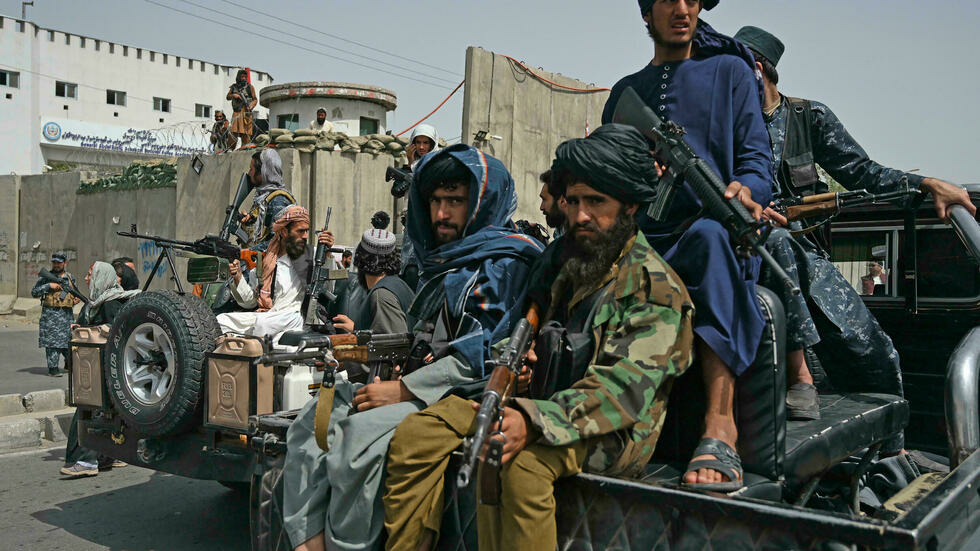 ---
Afghanistan's former finance minister has blamed the government's fall at the hands of Taliban on corrupt officials, who he said invented "ghost soldiers" and took payments from the insurgents.
In an interview with BBC, Khalid Payenda said that most of the 300,000 troops and police on the government's books did not exist, adding that phantom personnel were added to official lists so that generals could pocket their wages.
The Taliban rapidly seized control of Afghanistan in a lightning offensive in August as US forces withdrew after 20 years in the neighbouring country.
Payenda, who resigned and left Afghanistan as the Taliban advanced, said that records showing that security forces greatly outnumbered the insurgents were incorrect.
"The way the accountability was done, you would ask the chief in that province how many people you have and based on that you could calculate salaries and ration expenses and they would always be inflated," he revealed.
The former minister said the numbers may have been inflated by more than six times, and included "desertions [and] martyrs who were never accounted for because some of the commanders would keep their bank cards" and withdraw their salaries, he alleged.
Read more: What caused the implosion of Afghan army?
When the Taliban swept into Kabul in August, capturing Afghanistan's capital without a fight, the sheer speed of the collapse of the Western-backed and trained army stunned the world.
But senior officials in the former Afghan administration told AFP that the lightning victory was not entirely unexpected, and the consequence of fundamental leadership failures, rampant corruption, slick Taliban propaganda and a crushing "betrayal" by US-led forces with their hasty pullout.
One top official close to the centre of power said that just two days before Taliban forces entered Kabul on August 15, he was present as former president Ashraf Ghani held an emergency meeting with his senior ministers, and military and spy chiefs.
"It was said that we had enough weapons, ammunition, and financial resources to hold Kabul for two years," said the official, who claimed $100 million in cash was available to secure Kabul.
Also read: Afghan army collapse 'took us all by surprise': US defence secretary
"It didn't protect the city for two days," he said.
Payenda told BBC that troops who did exist were often not paid on time, while there were leaders of government-backed militias who were "double-dipping" – taking their government wage, and then also accepting payments from the Taliban to give up without a fight.
"The whole feeling was, we cannot change this. This is how the parliament works, this is how the governors work. Everybody would say the stream is murky from the very top, meaning the very top is involved in this," he said.
He said he did not think Ghani was "financially corrupt". Responding to accusations of corruption within the finance ministry, Payenda said: "I agree with that to a certain extent but in these issues, absolutely not."
He added that the West was "part of" some of the failures in Afghanistan, and described the US and Nato's involvement in the country as "a great opportunity lost".
Taliban forces swept across the country in just two weeks, seizing provincial capitals often without a bullet being fired.
Another top ex-government official told AFP that nobody at the top showed leadership. "None of them spoke to the media to reassure our men. None of them went into the field," he said.
Ghani also made basic strategic mistakes, the close adviser added.
"I suggested we leave the south, as we didn't have enough manpower to defend it in the long term.But the president disagreed. He said that all Afghanistan belonged to the government," he said.
COMMENTS
Comments are moderated and generally will be posted if they are on-topic and not abusive.
For more information, please see our Comments FAQ