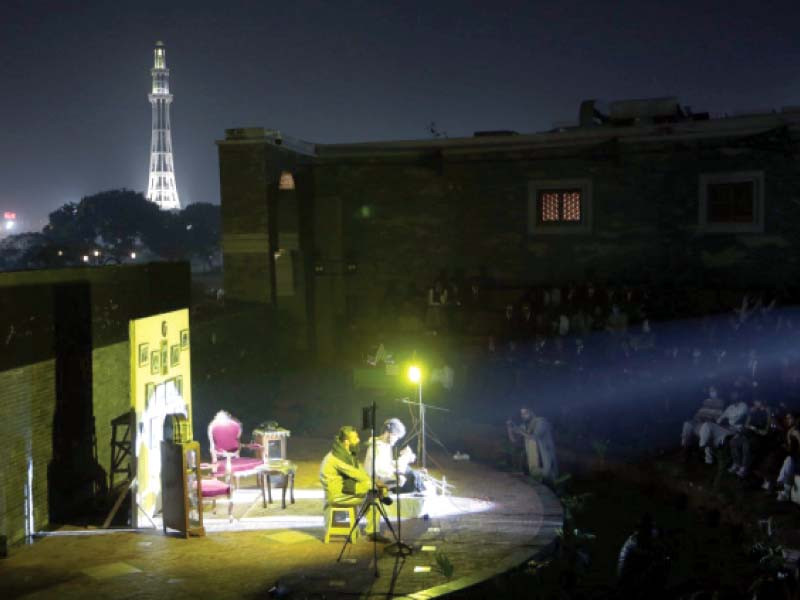 ---
LAHORE:
The National History Museum (NHM) Lahore celebrated Iqbal Day by hosting a special event that fused the philosopher's poetry with music on the eve of the occasion.
The evening programme was arranged in the amphitheatre of the museum to mark Dr Allama Iqbal's birth anniversary. The event was open to the general public and was covered on NHM's social media accounts.
The performance featured Adeel Afzal who recited selected excerpts from Iqbal's work, which were accompanied by the soothing sounds of the rubab, played by Mujeeb Ruzik. The two artistes came together to capture the spirit and essence of Iqbal and his poetry in a unique manner.
Adeel Afzal is an actor and digital content creator based in Lahore, who recently rose to fame from a character in a TV series. He is a graduate of the National College of Arts and performs frequently for theatre and TV.
Mujeeb Rizuk is a Hunza-based musicology student at National College of Arts Lahore. He is deeply connected with nature and sound, and combines the two through his music.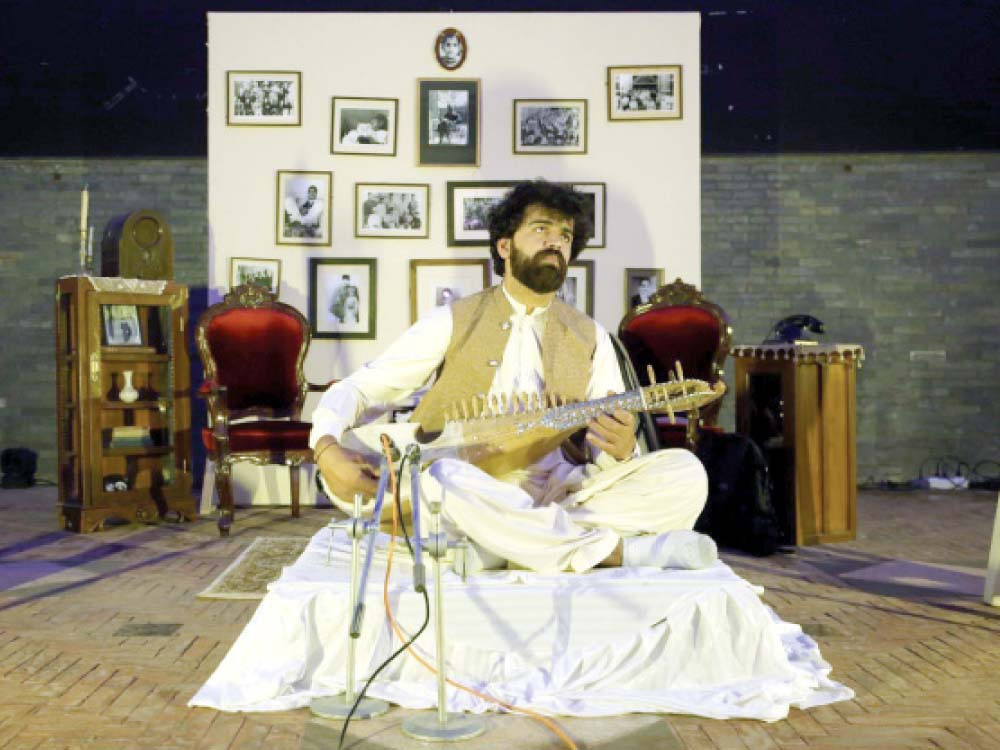 "National History Museum organises events like Iqbal Nama to keep reminding people of the legacy of our national heroes and founding fathers. Iqbal as our national poet needs to be remembered as a significant contributor in the creation of our separate and unique identity," Lahore Parks & Horticulture Authority (PHA) Project Director for Greater Iqbal Park Misbahul Haq Dar said on the occasion.
After the performance concluded, guests were taken on a tour of the museum by a team of guides. This was the first time that the National History Museum hosted a night tour for visitors.
"I have understood Allama Iqbal as a saint who knew exactly where we lacked as a nation and what we needed to do to come out of oppression and subjugation. Allama Iqbal's ideas will never get old.
His poetry and writings still remind us of everything that we as Pakistanis need to unite and realise our self-worth," said PHA director General Jawad Qureshi who was the chief guest at the event.
"No historian can write the history of Pakistan without the mention of Allama Iqbal. His stature and role as a poet, a philosopher and a politician played a very important part in the creation of an independent identity for Pakistan. Dr Iqbal left a message of courage, humility and self-exploration; he is still a source of inspiration for generations to come," said Amean J, president of the Citizens Archive of Pakistan.
The NHM is Pakistan's first digitally interactive museum. It is a project of government of Punjab and the PHA, curated and managed by The Citizens Archive of Pakistan.
Published in The Express Tribune, November 9th, 2021.
COMMENTS
Comments are moderated and generally will be posted if they are on-topic and not abusive.
For more information, please see our Comments FAQ