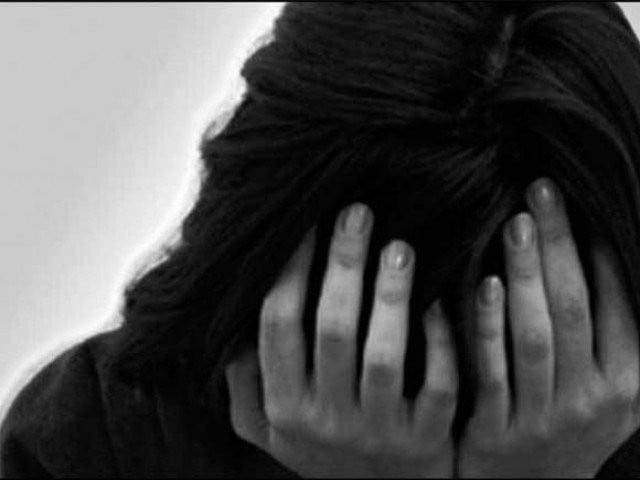 ---
ISLAMABAD:
The body of an 11-old girl, who had been raped and killed, was found near a metro bus station in Sector G-11 in Islamabad — a second such incident in two days when another 11-year-old girl was molested and assaulted at her house, and she is currently under treatment in critical condition.
According to sources, a post-mortem examination of the victim, K*, at the Pakistan Institute of Medical Sciences (Pims) revealed that she had been raped and murdered.
Police sources said that the Ramna police found the body of the 11-year-old girl near the metro bus station in Sector G-11. The police moved took the body to the PIMS, where the post-mortem examination revealed that she had been sexually assaulted and she had died of suffocation. The victim also had wounds on her body.
According to the sources, she was sexually assaulted and then strangled to death.
According to the sources, a three-member medical board at the PIMS has also decided to carry out a forensic examination of the victim as the police have collected forensic evidence from the crime scene.
Operations DIG Afzal Ahmed Kausar has formed a special team to trace the suspects behind the rape and murder of the teen girl.
Read Rape victim's avowal in isolation ample for conviction
Islamabad Police chief Qazi Jamilur Rehman has also constituted a team under Investigation SSP Attaur Rehman to probe the matter.
A police officer said that police were investigating the case, refusing to share further details saying it could undermine the investigation.
Another police officer said it was likely that the girl was assaulted and murdered somewhere else and then dumped near the metro bus station.
This is the second sexual assault case to be reported in the federal capital in two days. Two days back, another 11-year-old girl was also sexually assaulted, and she is getting treatment in a local hospital.
The identity of the victim was withheld to protect the identity.
Published in The Express Tribune, November 9th, 2021.
COMMENTS
Comments are moderated and generally will be posted if they are on-topic and not abusive.
For more information, please see our Comments FAQ