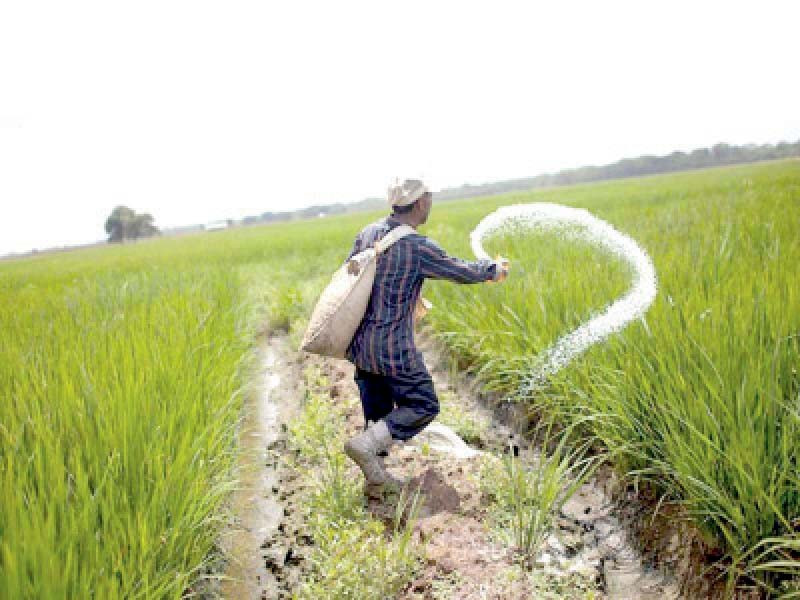 ---
KARACHI:
Contrary to the common belief, the hike in urea prices had nearly no impact on food inflation as only 2.6% of farmers' income was spent on fertiliser, said Engro Fertilisers Chief Financial Officer Imran Ahmed.
In a media briefing on Wednesday, Ahmed said that the local fertiliser industry has shielded farmers from a steep rise by bearing the impact of rise in international urea prices instead of passing them on to end consumers. He added that the domestically produced urea was currently priced at 2012's level.
He stressed that food inflation was one of the biggest challenges being faced by the government.
"However, food inflation is not unique to Pakistan because prices of edible items have jumped globally by 34% between July 2020 and June 2021 due to a surge in oil prices, supply chain disruptions and unfavourable weather conditions," he added.
Citing reports, he pointed out that global food prices had soared to a decade high level and the increase had hiked the rates of food items in the local market.
"Recent wave of rupee devaluation also adversely impacted local food prices," he said.
According to calculations, every Rs50 per bag increase in urea price has an impact of only Rs0.01 on the price of a roti (bread), Ahmed said.
On the other hand, hike of Rs50 per bag in urea price on other commodities like rice, sugar, maize, potato, tomato and banana was within Rs0.1 per kg, he added.
Compared to the international rates, urea in Pakistan was available at a significantly discounted price of around Rs7,500 per bag.
He said that the government's vision to transform the agriculture sector coupled with supportive measures enabled the fertiliser sector to reduce urea prices by Rs400 per bag last year.
Ahmed declared that Pakistan would have faced urea shortages similar to India if the local fertiliser industry was not strong.
He pointed out that the real issue faced by the local farmers was over 100% hike in global di-ammonium phosphate (DAP) prices given that majority of DAP demand was met through imports.
"To promote a balanced mix of fertilisers for higher crop productivity, the government should provide relief to farmers by implementing the promised DAP subsidy," he said.
Currently, the subsidy on DAP is being offered only by the government of Punjab, Ahmed said.
The federal government should convince and mobilise other provincial governments to immediately allocate funding for the subsidy for Rabi season of 2021-22.
In view of the current prices of DAP, the farming community had recommended the government to increase the subsidy amount to Rs2,000 per bag, he said.
The subsidy should not be restricted to the number of bags and instead, it should be based on land holding and recommended dose for the farmers, Ahmed added.
Published in The Express Tribune, November 4th, 2021.
Like Business on Facebook, follow @TribuneBiz on Twitter to stay informed and join in the conversation.
COMMENTS
Comments are moderated and generally will be posted if they are on-topic and not abusive.
For more information, please see our Comments FAQ