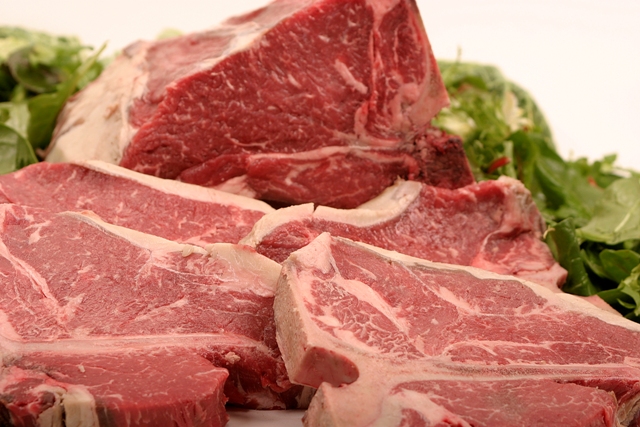 ---
KARACHI:
Jordan has approved three slaughterhouses of Pakistan for export of bovine, camel, sheep and goat meat to Amman, revealed a statement issued by the Ministry of Commerce on Thursday.
In comments to The Express Tribune, Employers Federation of Pakistan (EFP) President Ismail Suttar highlighted that Pakistan's meat industry was dynamic, which has evolved rigorously since the 1990s.
The country has continued to show an upward growth trend in the meat industry, he cherished.
"Pakistan has recently become a top exporter of camel meat in the world," he said, adding that although the figure was only $2.6 million, but the country had made headway to become a global player in halal camel meat exports.
The development came as the government of Pakistan showed interest in boosting livestock production and processing facilities in the region to meet the rising local and global demand, Suttar said.
Quoting statistics, he said that Pakistan's meat industry had a market for 4.5 million tons in 2019.
Pakistan's current meat industry could be somewhere around 4.9 million tons considering an average growth of 4.9% per annum since the 1970s, he calculated.
He predicted that the sector would continue to grow in future in light of past records, untapped potential and government's interest in the sector.
Suttar was of the view that the development gave an opportunity for Pakistani exporters to open up a new market and make use of the tremendous untapped potential of the sector.
Federation of Pakistan Chambers of Commerce and Industry's (FPCCI) former chairman of agriculture committee Ahmad Jawad highlighted that Jordan was a good market to tap as the country imported around 155,000 tons of halal meat valuing at around $464 million.
Read UK – Pakistan's underexploited market
Similarly, Jordan would be a new and easy addition for fresh fruits from Pakistan, he added.
He was of the view that Pakistan could easily earn Rs90 billion annually by exporting halal meat as the global halal meat market had been projected at $3.2 trillion by 2024.
Referring to a report, Jawad said that Brazil, Australia and India were the top exporting countries of halal products. "Not even a single Muslim country falls in the list of top five global exporters of halal products," he said.
However, major importers of halal products included Saudi Arabia, Malaysia, the United Arab Emirates, Indonesia and Egypt, which were all Muslim countries, he added.
He said without standardisation the country would never be able to enhance its export market share.
Jawad believes that Pakistan has the potential to become a leader in this sector, especially in halal and processed meat.
Pakistani meat exporters were facing intense competition from other countries like India, Brazil and Africa, he said, adding that government support for the meat export sector was limited.
"Even the procedures to handle meat exports are troublesome," he said.
According to the Ministry of National Food Security and Research data, the total volume of meat production in Pakistan was 4,708 tonnes in 2019-20. Of this, 2,303 tonnes was beef, 748 tonnes was mutton and 1,657 tonnes was poultry. China remained the largest importer of meat in the world, he said, adding "sky is the limit".
Published in The Express Tribune, October 29th, 2021.
Like Business on Facebook, follow @TribuneBiz on Twitter to stay informed and join in the conversation.
COMMENTS
Comments are moderated and generally will be posted if they are on-topic and not abusive.
For more information, please see our Comments FAQ