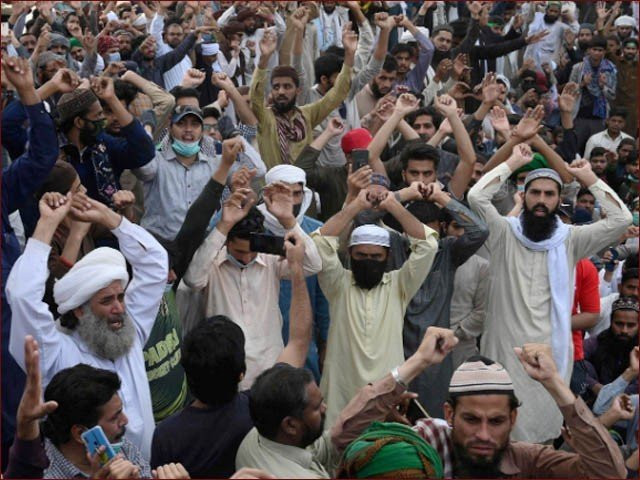 ---
LAHORE:
Railway authorities on Wednesday cancelled several trains running between Faisalabad and Rawalpindi due to the ongoing sit-in in Islamabad by banned Tehreek-i-Labbaik Pakistan (TLP).
Keeping in view the security concerns and violent protests, Pakistan Railways Police DIG North Dr Muhammad Waqar Abbasi has tightened security arrangements at railway stations.
In addition to deploying commandos at the entrances and exits of the stations, commandos will also be instructed to remain alert inside the trains to provide protection to train drivers in case of any emergency so that they can be safe and carry the train forward.
According to details, the train operation between Lahore and Rawalpindi has been disrupted due to the call for sit-in by religious parties and other political parties in Islamabad.
The railways' spokesperson said the trains were being rerouted via Lahore, Sheikhupura, Sargodha, Jhand. However, the rest of the trains would operate according to their usual schedule.
Read Four policemen martyred as TLP resumes march on Islamabad
Similarly, the route of the Tezgam Express Rawalpindi-bound train from Lahore has been switched.
Sources said that due to delay in train operations on Lahore, Rawalpindi and Peshawar sections, the railways have suffered a financial loss of millions of rupees in one day.
DIG Railway Police Waqar Abbasi has directed the commandos to be on patrol and alert at Lahore, Rawalpindi, Peshawar, Jhelum, Lala Musa, Gujarat and Wazirabad railway stations and platforms.
Earlier in the day, Inspector-General Punjab Police Rao Sardar Ali Khan said that the banned Tehreek-e-Labbaik Pakistan's (TLP) protesters opened straight firing at policemen, leaving at least four dead and 263 injured.
COMMENTS
Comments are moderated and generally will be posted if they are on-topic and not abusive.
For more information, please see our Comments FAQ