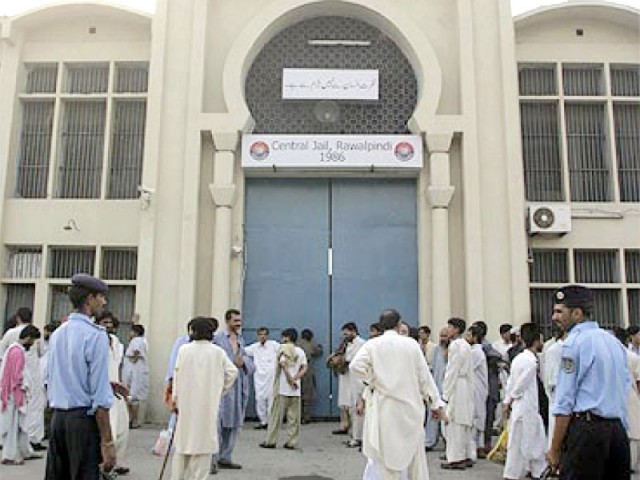 ---
RAWALPINDI:
The Punjab government has approved a prison package for Adiala jail, wherein the inmates have been allowed to have mattresses, blankets and pillows during the winter season.
Geysers will also be installed in the jail for the provision of hot water to the prisoners.
Jail sources told The Express Tribune that the prison package would further enhance the facilities already being provided to the inmates, which would have a positive impact on their mental and physical health.
Sources said that room air coolers and exhaust fans will also be installed in barracks of inmates before the onset of the summer, which will help in easing suffocating conditions due to heat and humidity.
Read Drug peddlers' ring unearthed in Adiala Jail
A daycare facility to look after children, who are up to six months of age and residing in jail along with their mothers, will be established to provide them with a better environment for their early growth and development. Play areas for children will also be built, the source said.
Notably, the amenities being provided to adult prisoners will also be extended to juvenile inmates.
Free monthly medical camps would be set up in Adiala jail, offering not only free medical checkups for inmates but also providing free medicines and treatments to the patients.
Earlier, inmates were not allowed to keep mattresses, blankets and pillows in the barracks. In summers, the prisoners still managed to make do with scant provisions, but the winter was hard on them.
The said package will provide better facilities for prisoners in the winter. A large number of inmates in the jail offer prayers regularly and geysers to provide hot water for ablution would be a welcome improvement for them.
Published in The Express Tribune, October 23rd, 2021.
COMMENTS
Comments are moderated and generally will be posted if they are on-topic and not abusive.
For more information, please see our Comments FAQ