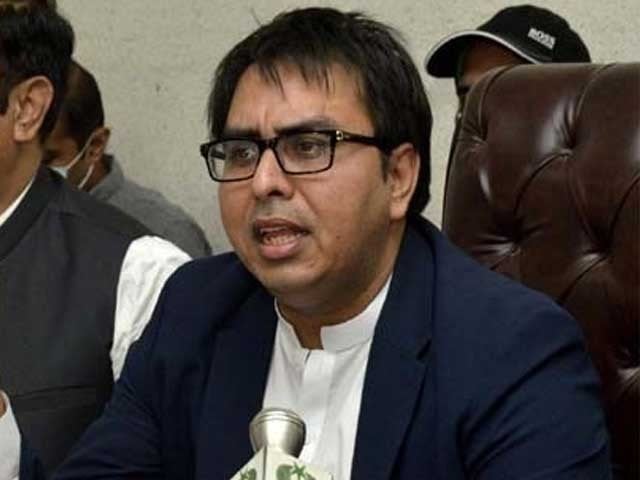 ---
ISLAMABAD:
Special Assistant to the Prime Minister on Political Communication Shahbaz Gill has expressed concern over an article in BBC, saying that the words used against the first lady were meant to insult her.
At a news conference on Thursday, the special assistant said that an attempt was being made to launch a campaign for the last three to four months, so it was important to discuss the issue of moral decay.
"The first lady is repeatedly attacked and criticised, but we have never mentioned [former PM Nawaz Sharif's late wife] Kulsoom Nawaz," he said.
Referring to the PML-N, Gill said, "Imran Khan looks good or bad … you do politics. If there is any disagreement with Imran Khan, criticize."
Gill said that the first lady had a daughter and is a mother of this nation before she became (Prime Minister) Imran Khan's wife, "so when she is talked about in this way, think about how her children would feel".
"The first lady is a non-political woman. She has children, grandchildren. Think about how you would feel if your mother was humiliated.
"If you have evidence, then definitely write. The purpose of using such words is to insult her. Goat-cutting, witchcraft … you don't even know what to write."
On a sarcastic note, Gill said, "If you accuse someone of possessing uranium and tomorrow no scandal is found, you start writing magic and needles.
"Your parents would be ashamed of you. They would have never brought you up like this."
Gill said that some sick political and journalistic mindsets were working together to destroy the morals of the country.
"The article writer talks to Maryam Nawaz on the phone 53 times a day," Gill said. "Besides Maryam Safdar, Nawaz Sharif has another daughter. We don't even know her name.
"Shehbaz Sharif also has daughters. They are not in politics … his daughters are our sisters.
"Whether they go to Darbar or Milad, we have no interest."
Gill said that he wondered why an institution like BBC would allow her (the journalist) to humiliate a woman.
"When people's mothers and sisters are abused, where is journalism sleeping," he said. "If you write abuse, then abuse will be the answer."
COMMENTS
Comments are moderated and generally will be posted if they are on-topic and not abusive.
For more information, please see our Comments FAQ