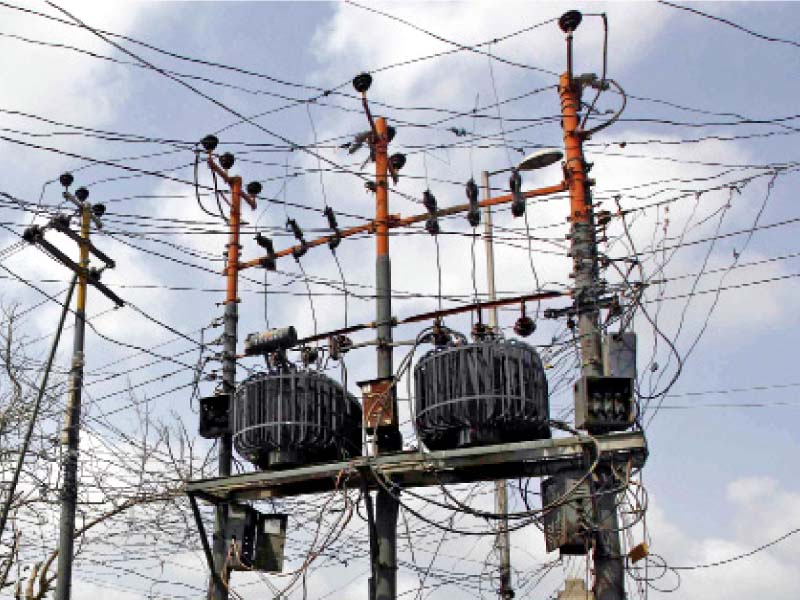 ---
ISLAMABAD:
Privatisation of power distribution companies can steer improvement and efficiency which, in turn, can lead to a decrease in power tariff, said National Electric Power Regulatory Authority (Nepra) Chairman Tauseef Farooqi.
Conducting a public hearing on the package for incremental use of electricity in winter season on Thursday, he reviewed an extension in the package for K-Electric's industrial consumers.
During the hearing, Nepra officials said that the government had sought approval of the package from November 2021 to February 2022. The package will be applicable to the consumers of ex-Wapda distribution companies and K-Electric, who utilise over 300 units per month.
A Nepra member was of the view that expensive plants would have to operate following the implementation of the package.
Power Division officials said that if consumption increased in January, the demand for liquefied natural gas (LNG) for electricity generation would rise in winter.
They said that strategic action plans were also being worked out in collaboration with all the distribution companies. Power Division officials said that in the current situation, there was a difference in fuel prices.
Due to the industrial package, the electricity consumption had increased by 4%.
Regarding the industrial package for K-Electric consumers, Nepra was told that industrial users would receive electricity at Rs12.96 per unit instead of Rs14.61 per unit.
Read Govt seeks hike in power tariff to salvage IMF package
A K-Electric official termed the industrial package useless for the consumers of Karachi. Nepra chairman was of the view that industrial packages were revolutionary as they helped boost economic growth.
The Ministry of Energy (Power Division) pointed out that the Cabinet Committee on Energy (CCOE) had approved the winter incentive package for all domestic, commercial and general service consumers of ex-Wapda distribution companies and K-Electric.
CCOE had issued directions that the actual marginal cost, to be utilised for subsidy calculation of K-Electric, should be provided by Nepra while the power regulator was also responsible for the provision of appropriate mechanism for adjustment of the same, keeping in view the existing tariff determinations of K-Electric.
As per the proposed package for domestic, commercial and general service consumers of ex-Wapda distribution companies and K-Electric for the winter months (November to February), the reference period for incremental consumption will run from November 2021 to February 2022.
The rate of Rs12.96 per unit shall be charged from domestic consumers (non-time of use) on the incremental consumption, above 300 units per month or above the reference consumption in the corresponding months of reference period, whichever is greater.
Published in The Express Tribune, October 22nd, 2021.
Like Business on Facebook, follow @TribuneBiz on Twitter to stay informed and join in the conversation.
COMMENTS
Comments are moderated and generally will be posted if they are on-topic and not abusive.
For more information, please see our Comments FAQ