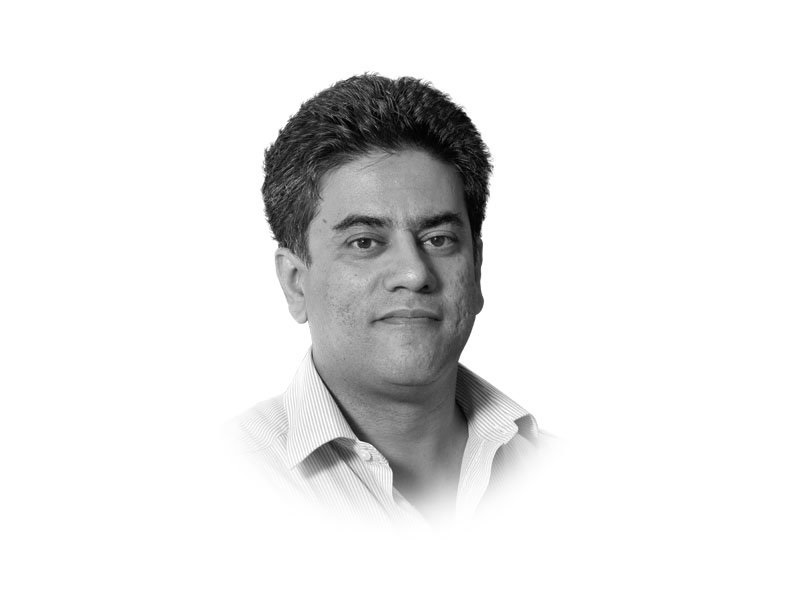 ---
We are told that the Khyber-Pakhtunkhwa government has finalised a master plan and a feasibility study for the establishment of four different Integrated Tourism Zones (ITZs) in a bid to develop tourism spots "on international lines". This fascination for developing tourism spots to attract foreign tourists never seems to end despite on-ground realities.
According to a report in this newspaper, these zones include Ghanool Mansehra, Mankiyal Swat, Madaklasht Chitral, and Thandiyani Abbottabad. The master plan and feasibility have already been presented to the Chief Minister who is now promising that soon these zones will create 16,000 direct and indirect job opportunities and attract investment worth $2.8 billion.
Too add to this, it was also decided in the meeting to present these ITZs projects in the Dubai Expo 2020 to attract foreign investment. The major components of the ITZs project are roads, pathways, tracks, water supply, solid waste management, stable supply of electricity, and infrastructure development.
The K-P chief minister, during a meeting, said that there was a huge potential for the promotion of tourism in Khyber-Pakhtunkhwa, and the provincial government, in line with the vision of Prime Minister Imran Khan, was working under the "well-planned strategy" to develop the tourism sector as a full-fledged industry. He termed the completion of master planning for establishment of ITZs an important development and said that with the establishment of these ITZs, the tourism sector of the province would be developed on modern lines.
The K-P CM told the meeting that as a result of the government's efforts, around 2.7 million local and foreign tourists visited the hill stations of the province during the current season resulting in various business activities to the tune of Rs66 billion in the province.
So far so good. Now for some questions that one hopes will bring everyone to their senses. Let us start with the basics. No doubt K-P has some unrivalled tourism spots and places with great potential. But like the rest of Pakistan, they have remained in "potential" state for the past several decades.
Maybe the CM could have mentioned the fact that there are only two rest areas on the Islamabad-Peshawar motorway and only one on the way back. And these three areas have the only clean and serviceable public toilets for tourists in the whole province. Once you are off the motorway, the ability to provide clean and serviceable toilets ends. The places may be beautiful elsewhere in K-P but if one has to suffer dirty and dingy toilets throughout their travel in the province, one may have to think twice.
Let us now move on to capital city Peshawar. What is there to see apart from eating Charsi Tikka for the tourist, Most of the city is already off-limits to most locals let alone foreign tourists. Public movement is restricted in most areas and off-limits to foreign visitors. There are but two hotels that can be passed off as of some standard. Forget international standards for which there are none.
In fact, the quality of hotels across Pakistan, let alone K-P, leaves a lot to be desired. Most good hotels are overpriced. Most reasonably priced hotels are unlivable. Most sensible local tourists look for alternative arrangements using their contacts and influence.
Then of course there is the issue of terror attacks. Who can ignore the political situation in the province? Why would anyone want to come from abroad – with the possible exception of the sponsored foreign influencer who gets more security than most local VIPs, and expose themselves to the local law and order situation that is getting worse with each terror attack. What answer will our officials give to those who visit their stall in the Dubai Expo and ask about security?
Why are we wasting millions and trying to deceive ourselves into dreams of hordes of foreign tourists? Let us fix the basics and pray that local tourism flourishes. So far we have seen local tourists play havoc with the environment while the government looks the other way. Let us focus on sustainable tourism and stay away from the glitzy Dubai-like business our bureaucrats hope to attract. The long-term costs of this stupidity will be very high.
Published in The Express Tribune, October 18th, 2021.
Like Opinion & Editorial on Facebook, follow @ETOpEd on Twitter to receive all updates on all our daily pieces.
COMMENTS (1)
Comments are moderated and generally will be posted if they are on-topic and not abusive.
For more information, please see our Comments FAQ