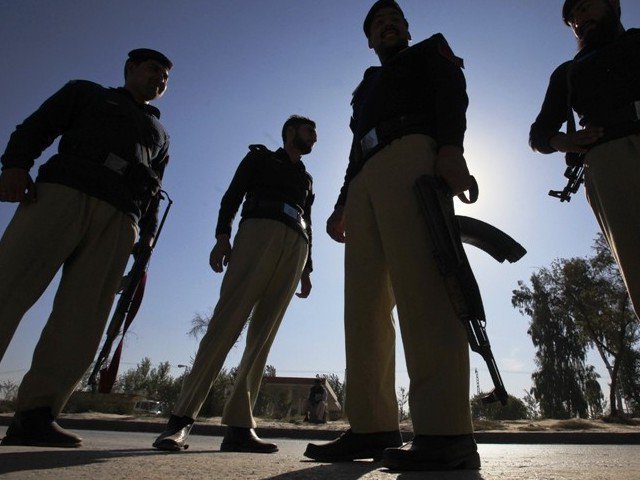 ---
LAHORE:
The city police department has decided to set up Narcotics Investigation Units (NIUs) at the sub-divisional police officers (SDPOs) level in each sub-division to better fight and eradicate the menace of drug abuse.
As many as two to three specialised investigation officers would be posted at these NIUs after their necessary training to properly deal with the matters of investigation of narcotics cases.
A three-day training course will soon be conducted under the supervision of DSP Rehan Jamal at the District Police Lines where experts from the prosecution department will impart necessary training regarding the investigation process to the IOs inducted for NIUs.
A checklist has been devised to meet the requirements of the different phases of investigation whereas every case of narcotics will be dealt with according to this checklist to ensure conviction of accused persons from the courts.
Read Alleged operative of narcotics dealer arrested
The police have provided a list of 75 drug stores to the chief drug inspector, selling injectable drugs to the addicts for a joint action including registration of cases, huge penalties including sealing of medical stores and cancellation of their licences.
The police have also updated the list of 300 active drug dealers mainly involved in drug trafficking in the city and a large scale crackdown would be initiated against them in collaboration with sister agencies including ANF.
The Capital City Police Officer (CCPO) designated SSP Operations as the focal person to conduct raids for the arrest of drug traffickers whereas SSP investigation has been assigned as the focal person for investigation in narcotics cases.
The decisions have been taken in a joint meeting of Lahore Police, Anti-Narcotics Force (ANF), Excise Department, Special Branch and Health Department chaired by Lahore CCPO Ghulam Mahmood Dogar at the District Police Lines.
Read more Traffickers supplying narcotics in posh localites busted
DIG Investigation Shariq Jamal, DIG Operations Captain (retd) Sohail Chaudhary, Prosecutor General Punjab Rai Mushtaq Ahmad, Chief Drug Inspector Punjab Azhar Jamal Saleemi, Deputy Director Operations Anti-Narcotics Force (ANF) Major Waqar Ahmad and other related officers attended the meeting.
While addressing the participants, Dogar said Lahore police has decided to take all the sister agencies and allied departments as active players and partners to formulate a joint strategy and line of action to curb the menace of drug abuse from society as this is a shared responsibility of all stakeholders.
He said the reforms introduced in the investigation and prosecution process through NIU would ensure maximum punishment to the culprits.
Published in The Express Tribune, October 16th, 2021.
COMMENTS
Comments are moderated and generally will be posted if they are on-topic and not abusive.
For more information, please see our Comments FAQ