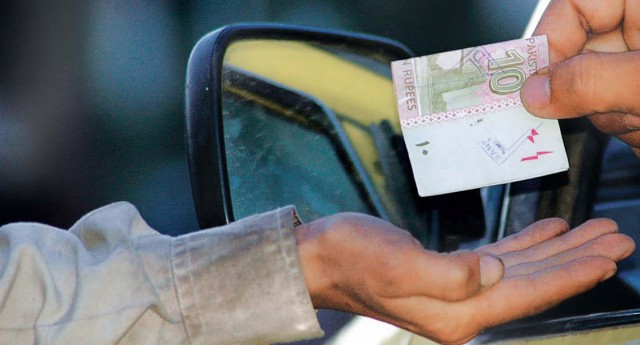 ---
LAHORE:
Police claim to have arrested 4,408 professional beggars during a crackdown under the Anti-Beggary Act. The arrests were made by teams of various police stations in the provincial capital during the past 33 days.
Reportedly, City Division Police arrested 812 beggars, Cantt Division 637, Civil Lines Division 1,095, Iqbal Town Division 458, Sadar Division 763 and Model Town Division 643 beggars during the crackdown. The city traffic police also contributed in the registration of more than 200 cases against beggars disturbing citizens and the flow of traffic on roads, junctions and traffic signals.
Read Punjab ramps up efforts to save child beggars
The beggars were taken into custody in collaboration with the Child Protection and Welfare Bureaus as well as the social welfare departments.
Lahore Capital City Police Officer (CCPO) Ghulam Mahmood Dogar said while revealing the figures that all the divisional SSPs had been given a special task to arrest the professional and habitual beggars as well as those falsely posing as disabled, since most of them had criminal background but pretended to be beggars.
COMMENTS
Comments are moderated and generally will be posted if they are on-topic and not abusive.
For more information, please see our Comments FAQ