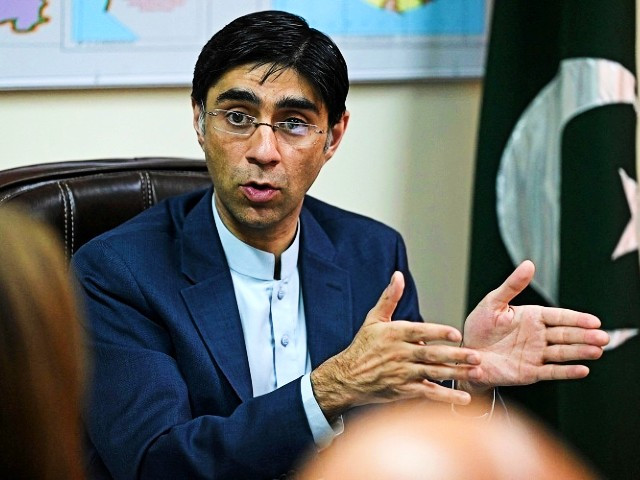 ---
ISLAMABAD:
National Security Adviser (NSA) Dr Moeed Yusuf has said that Prime Minister Imran Khan has set a new paradigm whereby the country will no longer be 'up for sale', rather, it would orient its policies around safeguarding and standing up for its interests.
"Pakistan is going to stand for what its interests are, not emotively but very pragmatically," he said in an interview with journalist Dr Moeed Pirzada, for Global Space Village.
"This has invited much criticism, with many deeming it a mistake, but it is true – Pakistan no longer will host bases," he said, with regard to not allowing the airbases to any other country in future.
Dr Yusuf said for the past 20 years, there was an unwinnable war that "some wanted Pakistan to win for them, which was simply an unrealistic goal".
Read More: Pakistan desires good ties with US, Afghanistan: NSA
He mentioned that in the past, decisions had been taken without the public on board, which ultimately "backfired".
"This is a paradigm that this prime minister has set with every country and not just the United States," he said, adding that "If there is a condition which Pakistan does not feel to be in its interest, we will not go for it". APP
COMMENTS
Comments are moderated and generally will be posted if they are on-topic and not abusive.
For more information, please see our Comments FAQ