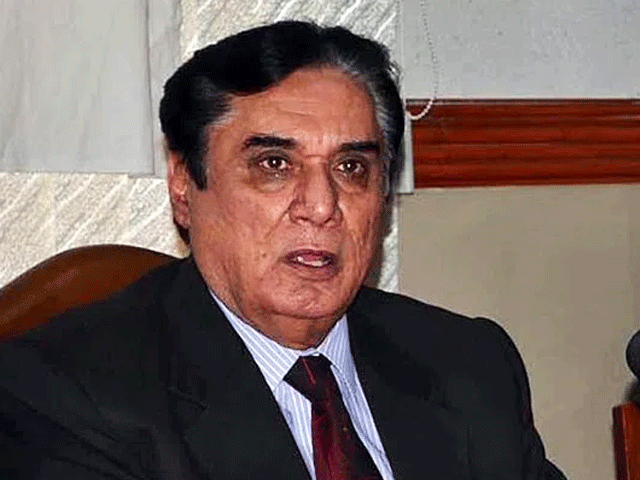 ---
ISLAMABAD:
Despite the passage of a week from the promulgation of the amended National Accountability Ordinance (NAO) 2021, the new notification regarding the extension in National Accountability Bureau (NAB) Chairman Justice (retd) Javed Iqbal's tenure could not be issued by the Ministry of Law and Justice.
According to sources, the law ministry is uncertain whether to issue the same notification issued in 2017 which expired on October 8. The ministry is hesitant to issue that notification, they added, as it contains words such as "non-extendable" as well as it was issued under the NAB Ordinance 1999.
Read more: Zahir Shah appointed NAB deputy chairman
Since the word "non-extendable" has been omitted in the new ordinance and therefore, a new notification has to be issued by the law ministry as per established norms, they added.
One of the reasons for the delay, as per the sources, is the fear of the new notification being challenged in court.
The insiders further said that Justice (retd) Iqbal has been handling the affairs for a week without the issuance of the new notification from the law ministry.
On October 6, President Arif Alvi had promulgated the amended National Accountability Ordinance (NAO).
Also read: President promulgates amended NAO ordinance
As per the Ordinance, Justice (retd) Iqbal will remain in his seat till the appointment of a new chief of the NAB. It further stated that Iqbal could also be chosen as a candidate for the new NAB chairman slot.
It stated that the NAB chairman shall be appointed by the president in consultation with the leader of the House and the leader of the opposition in the National Assembly.
"If there is no consensus on the name of the chairman, the names(s) proposed by the leader of the House and the leader of the opposition shall be forwarded by the president to a parliamentary committee appointed under a clause (i) which may confirm any one name for appointment as chairman."
It further read that the parliamentary committee, under clause (ii), would be formed by the NA speaker, comprising 50% percent members from both the treasury and opposition benches.
COMMENTS
Comments are moderated and generally will be posted if they are on-topic and not abusive.
For more information, please see our Comments FAQ