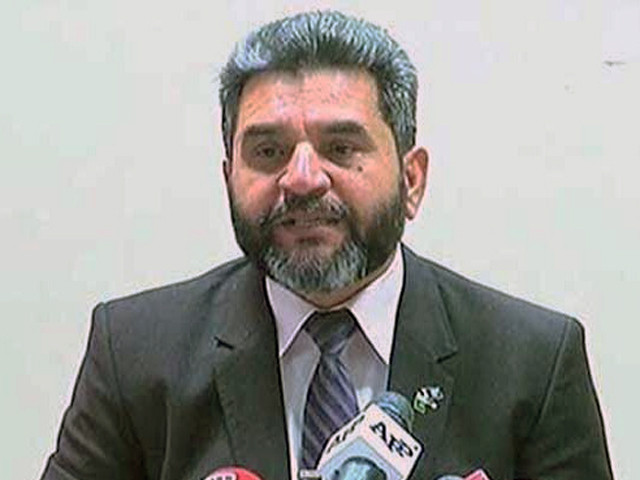 ---
ISLAMABAD:
Zahir Shah has been appointed the National Accountability Bureau (NAB) deputy chairman days after his predecessor Hussain Asghar stepped down from the post, The Express Tribune has learnt.
Sources privy to the development said on Friday that President Dr Arif Alvi had approved the summary of the Ministry of Law and Justice for the appointment of NAB's deputy chief.
An official notification of his appointment is expected to be issued by tomorrow (Saturday), they added.
Shah has been serving as the Director General Operations NAB before today's development.
Earlier this week, the PTI-led federal government gave certain exemptions to public office-holders by promulgating the amended National Accountability Ordinance (NAO) 2021.
As per the Ordinance, Justice (retd) Javed Iqbal will remain in his seat till the appointment of a new chief of the NAB. It further stated that Iqbal could also be chosen as a candidate for the new NAB chairman slot.
The draft read that its provisions would not be applicable to matters pertaining to federal, provincial or local taxation, other levies or imports – including refunds or loss of exchequer pertaining to taxation.
It will also not apply to the decisions of the federal or provincial cabinets, their committees or sub-committees, Council of Common Interests (CCI), National Economic Council (NEC), National Finance Commission (NFC), Executive Committee of the National Economic Council (ECNEC), Central Development Working Party (CDWP), Provincial Development Working Party (PDWP), Departmental Development Working Party (DDWP), and the State Bank.
COMMENTS
Comments are moderated and generally will be posted if they are on-topic and not abusive.
For more information, please see our Comments FAQ