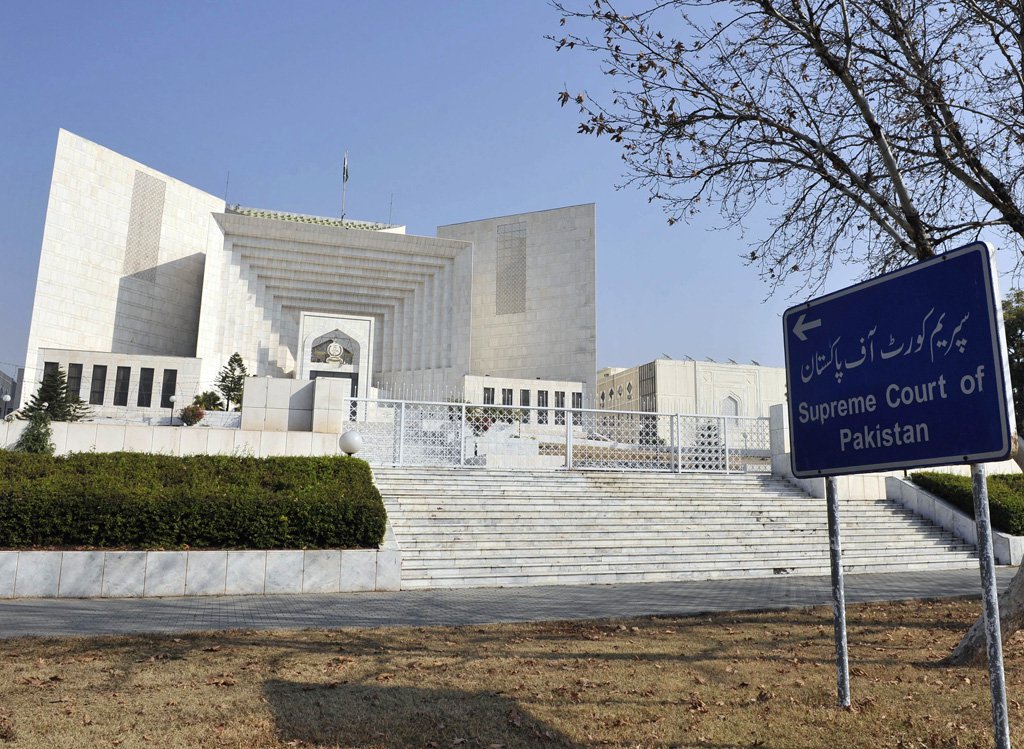 ---
ISLAMABAD:
Chief Justice of Pakistan Gulzar Ahmed constituted on Monday a three-judge special bench to hear the review petition pertaining to the judgment regarding striking down the Sacked Employees (Reinstatement) Ordinance Act, 2010.
The bench, led by Justice Umar Ata Bandial, will take up the case on October 14.
Late last month, Additional Attorney General Sajid Ilyas had filed a review petition against the top court's August 19 verdict.
The review petition stated that the court passed the judgment without issuing a formal notice under order XXVIIA CPC and hearing the Attorney General of Pakistan, particularly with reference to the constitutionality of the Act.
Furthermore, the employees who had been conferred benefits under the Act, and who numbered in thousands, were neither heard nor provided an opportunity of hearing before the adverse action was taken against them, it added.
The petition further stated that the judgment under review was passed ignoring the principle of natural justice and is liable to be reviewed and recalled on this ground alone.
Read Govt confident sacked employees would be reinstated, Senate told
The plea further highlighted that the impugned judgment was reserved on December 16, 2019 but was not announced until August 17, 2021, after a lapse of 20 months, which is against the set principles of due process.
"It is submitted that legitimate rights and interests of the existing employees including their seniority positions and promotion prospects could have been protected without declaring the entire Act as ultra vires the Constitution," it had maintained.
The apex court had struck down the Sacked Employees (Reinstatement) Ordinance Act of 2010, ruling that the legislation enacted by the then PPP government did not meet the criteria laid down by the apex court in numerous cases.
On appeals against various verdicts of the high courts, a three-member bench, comprising Justice Mushir Alam, Justice Qazi Muhammad Amin Ahmed and Justice Aminud Din Khan, directed that all benefits accrued to the beneficiaries of the act be stopped with immediate effect.
"The Act has extended undue advantage to a certain class of citizens thereby violating the fundamental rights under Article 4, 9, and 25 of the employees in the Service of Pakistan and being void under Article 8 of the Constitution," read the judgment, authored by Justice Mushir.
COMMENTS (1)
Comments are moderated and generally will be posted if they are on-topic and not abusive.
For more information, please see our Comments FAQ