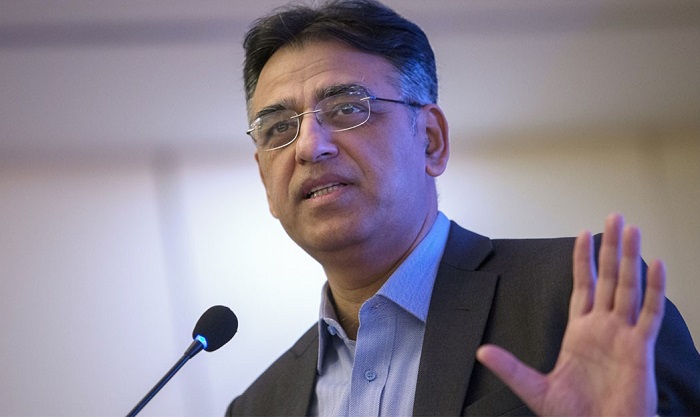 ---
ISLAMABAD:
Federal Minister Asad Umar on Thursday termed the NAB Amendment Ordinance (NAO) 2021 a step to take the accountability watchdog towards its "actual objective".
"Amendment in NAB laws are an attempt to steer the bureau to its actual purpose," said Umar while talking to the media in Islamabad.
He added that NAB was formed even though other institutions such as the Federal Investigation Agency (FIA) existed, as all the other institutions were subordinates to the government.
"There was a need for an institution that could maintain a check and balance on those at the helm of affairs and making decisions," Umar maintained.
Also read Ahsan Iqbal lambasts govt on accountability
The minister recalled that the proceedings in the institutions would go on without any end in sight.
"This is why it was decided to bring NAB back to its purpose; an institution that could keep a watch on the government and the politicians."
A day earlier, the opposition Pakistan Muslim League-Nawaz rejected the NAB Amendment Ordinance, calling it an open attack on the independence of the judiciary with a draconian black law based on malice and designed to further the agenda of political victimisation.
PML-N Information Secretary Marriyum Aurangzeb said in a statement that the Pakistan Tehreek-e-Insaf government was seeking to change the entire accountability law for the sake of one man in order to advance its agenda of political revenge and persecution.
The statement came in response to NAO 2021 promulgated by President Arif Alvi, according to which Justice (retd) Iqbal will continue as the NAB chairman until the appointment of his replacement, besides some other changes in the law.
COMMENTS
Comments are moderated and generally will be posted if they are on-topic and not abusive.
For more information, please see our Comments FAQ