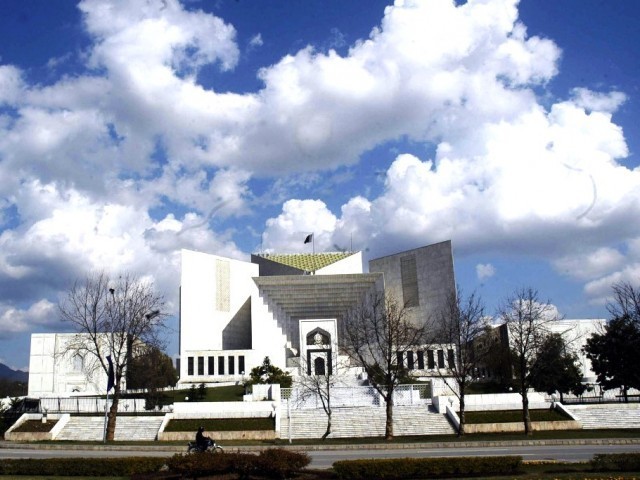 ---
ISLAMABAD:
The Supreme Court has expected that the staff of financial institutions staff must act in a way that enhanced the reputation of the organisations they worked for and nurtured their client relationships.
The court further noted that the staff should not give rise to a conflict of interests between their personal interests and their financial institution.
"They need to provide their customers transparency, reciprocal loyalty, and truly personal customer relationships," read a judgment authored by Justice Sayyed Mazahar Ali Akbar Naqvi in a matter wherein a BPS-16 officer, Deputy National Savings Officer Muhammad Shafique, at the National Savings Centre (NSC)-1 in Dera Ismail Khan was awarded the major penalty of reduction to a lower post imposed upon by the competent authority under the Government Service (Efficiency & Discipline) Rules, 1973 on account of his involvement in financial embezzlement.
"In the line of duty, they [staff] should shun and avoid involvement in any act of misconduct, embezzlement or fraudulent activity which may destroy or shatter the confidence of public on the credibility and goodwill of financial institutions which will obviously result in immediate disciplinary action without any leniency and imposition of penalty in accordance with law."
The Federal Service Tribunal (FST) maintained the department's decision.
Shafique was issued a charge sheet on June 30, 2015 with the allegation that on November 12, 2014, a client came to his centre for encashing prize bonds of Rs15,000, Rs7,500 and Rs25,000 denominations.
The client had handed over the prize bonds to Shafique for payment.
Shafique recorded the numbers of the prize bonds in his daybook "secretly" and handed them over to Junior National Savings Officer Shah Imran for checking. It was further alleged that the junior officer returned the prize bonds to the appellant but prize bond No 053047 of Rs25,000 was missing.
Read Supreme Court 'tough' on govt workers
Later, it was disclosed that the missing prize bond had won the prize of Rs50 million in a draw held on November 1, 2012 in Hyderabad. It was alleged that Shafique had concealed that fact from the controlling officer for his personal gain and the matter was brought into the notice of the National Accountability Bureau (NAB) through a complaint.
During the investigation, Shafique was found involved in unauthorised checking and retention of the prize bonds as they were the property of the government.
It was further alleged that the appellant was involved in malpractice, misconduct and misuse of official decision and due to his ill motive had caused embarrassment to the department before NAB.
The appellant submitted his reply to the show-cause notice and denied the allegations with lame excuses.
A three-judge bench of Supreme Court led by Chief Justice of Pakistan Gulzar while maintaining the FST order observed that all financial institutions had traditionally recognised their duty to act in a manner of public trust and confidence.
"Its reputation, goodwill and integrity is most valuable virtue and asset which is indeed established by the demeanor of its employees and management who have a duty to perform their duties with utmost honesty, dedication, professional manner and commitment without any cause of complaint to its customers/clients," the verdict read.
The judgment noted that the court had already held that a government servant, who was found to have misappropriated public money, notwithstanding its amount, breached the trust and confidence reposed in them.
"It is well-settled that on the basis of sheer technicalities, appellants cannot be exonerated from serious charges of misappropriation and fraud. It makes them disentitled to remain in service."
COMMENTS
Comments are moderated and generally will be posted if they are on-topic and not abusive.
For more information, please see our Comments FAQ