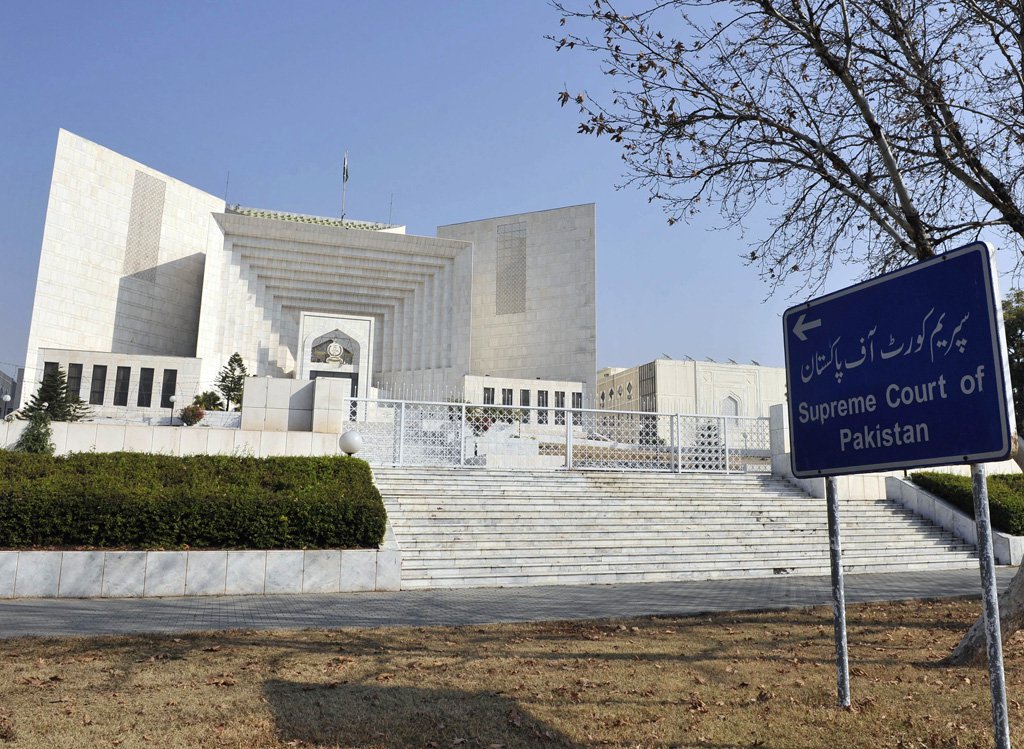 ---
ISLAMABAD:
The top court, led by Chief Justice of Pakistan Gulzar Ahmed, has remained tough on government employees -- passing verdicts that adversely affect them.
There is hue and cry on a recent Supreme Court judgment, wherein it had declared "unconstitutional" a PPP-era law called Sacked Employees (Reinstatement) Ordinance Act, 2010 under which hundreds were employed or promoted.
Reportedly, thousands of employees will be sacked on account of the SC ruling authored by recently retired judge Mushir Alam.
Sacked employees of various departments are protesting against the SC verdict. An employee on Friday even attempted suicide on Constitutional Avenue in Islamabad.
Read more: Court orders scrutiny of govt employees posing as journalists
It is being witnessed that this judgment is not only one against government employees, but the bench led by the incumbent CJP had passed several orders on service matters that adversely affected the interests of the workers.
In March 2020, a bench led by the CJP, passed an order that the Pakistan Steel Mills has been closed since 2015 and its employees were still receiving their salaries, adding that the government was paying billions annually. The bench had ordered the federal government look into the matter.
After the issuance of this order, the government forced hundreds of PSM employees to tender their resignations.
The apex court did not take notice of the alleged misinterpretation of March 12 order and the forced retirement of PSM staff.
During the last couple of years, the bench has overturned most of former Peshawar High Court chief justice Waqar Ahmad Seth's judgments regarding regularisation as well as allowances of provincial employees.
Also read: Govt fails to implement bonded labour abolition law
The SC also overturned the PHC order in favour of the regularisation of Workers Welfare Board employees.
In April this year, a three-judge bench led by CJP Gulzar had ordered the immediate sacking of 53 Federal Investigation Agency (FIA) employees, who had been inducted in 1989-90 during the PPP government.
The bench had asked the FIA director general to furnish a compliance report after removing the officers, who were appointed without codal formalities after bypassing the Federal Public Service Commission (FPSC) exams and interviews.
A senior lawyer, who pleads service matters, admitted that the apex court in the last couple of years was tough on government employees.
Earlier, thousands of government employees' promotion was affected due to judicial orders passed by former SC judge Amir Hani Muslim.
Several lawyers are also questioning the SC order in the Karachi Gujjar Nullah case wherein around 50,000 people would be displaced.
Senior lawyer Akhtar Hussain expressed serious concerns over the SC judgments wherein thousands of employees were sacked and a large population was displaced in Karachi.
He believes that the SC should not evolve "anti-people" jurisprudence. The senior lawyer said former CJP Jawad S Khawaja had ruled that no individual could be displaced without their rehabilitation, adding that depriving anyone of shelter violated Article 9 of the Constitution.
However, one section of lawyers defends the judicial orders in order to end nepotism and promote merit in the country.
COMMENTS (1)
Comments are moderated and generally will be posted if they are on-topic and not abusive.
For more information, please see our Comments FAQ