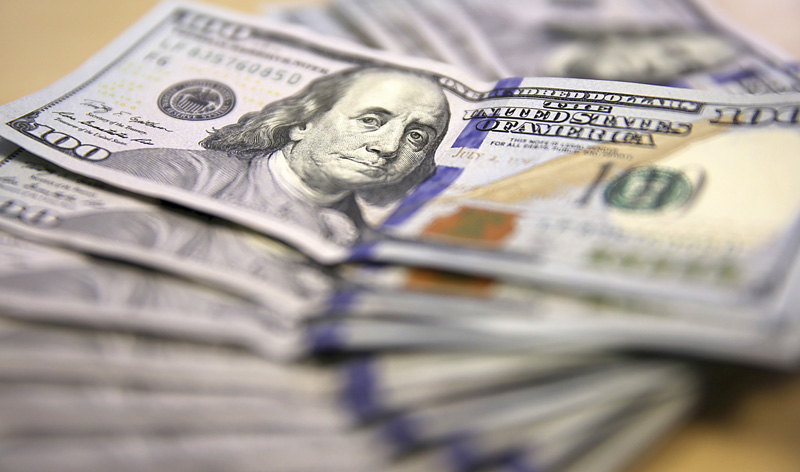 ---
ISLAMABAD:
Pakistan explored options to help Afghanistan in the smooth functioning of its banking system and the energy sector amid questions about extending these services in absence of formal recognition of the new Taliban government.
The discussions were part of the overall economic support that Islamabad is contemplating for its neighbouring country in absence of international financial assistance and freezing of $9 billion foreign exchange reserves by the United States, a notification by the Ministry of Economic Affairs released here on Tuesday stated.
State Bank of Pakistan (SBP) Governor Dr Reza Baqir presented various options to support Da Afghanistan Bank for its smooth functioning and to achieve price stability as well as help manage economic fluctuations, it added.
Sources maintained that the SBP governor highlighted the areas of cooperation, particularly where the Taliban government immediately needed the assistance of Pakistan. They said that Dr Baqir stated that for the smooth functioning of the banking system under the Taliban regime, Pakistan could assist to print Afghan currency.
They further said that the governor also pitched extending credit lines to the central bank of Afghanistan and providing technical assistance. However, Dr Baqir raised the question about extending the support in absence of formal recognition of the Afghan government by Pakistan. He was not available to comment on the development.
Read Mazari rebukes US for introducing bill targeting Pakistan for Afghan failure
Pakistan has not yet recognised the Taliban government and has taken a position that this time it will recognise the Taliban along with other regional and international powers. However, it is spearheading a campaign for political and economic support for the Taliban, maintaining that uncertainty across the border will have adverse implications for Pakistan.
Minister for Economic Affairs Omar Ayub Khan chaired the high-level meeting to discuss the bilateral economic cooperation with Afghanistan. The meeting was attended by Minister for National Food Security and Research Syed Fakhar Imam, SAPM on National Security and Strategic Policy Planning Moeed Yusuf and WAPDA Chairman Lt Gen (R) Muzammil Hussain.
Sources further said that Pakistan also explored the possibility of providing technical support to run the power sector of Afghanistan. They said that the Afghan government needed help to run its transmission lines and other energy resources.
The meeting took place days after Pakistan decided to exempt sale tax on imports of fresh fruits from Afghanistan except for apples and also cleared hundreds of stuck up containers due to various procedural and monetary issues.
Finance Minister Shaukat Tarin has already showed willingness to send Pakistani experts to run Afghanistan's financial system. The minister for Economic Affairs highlighted the importance of bilateral economic assistance for Afghanistan in the context of the current situation, the notification read.
Khan expressed that Pakistan was keen to support the people of Afghanistan to address their socio-economic challenges. It was further discussed that in order to save the lives and livelihood of the Afghan people, immediate technical and financial support is required on a humanitarian basis, according to the ministry.
Read More The Taliban vowed no revenge, one Afghan family tells a different story
The minister also apprised that Pakistan has already implemented 20 projects costing US $148.35 million in various sectors, including education, health and infrastructure while nine other projects costing US $221.83 million are under execution in Afghanistan. Pakistan provides 3000 Allama Muhammad Iqbal Scholarships to Afghan students in various disciplines, he added.
Moreover, Imam expressed that reports regarding a severe food crisis for over 14 million Afghan people are alarming. The meeting discussed options to provide grains and other support to avert any food security crisis in Afghanistan. Pakistan is already meeting Kabul's food-related requirements, the meeting was told.
Yusuf also stressed that a coordinated effort is the need of the hour to avoid overlapping of resources. He said that on the directions of Prime Minister Imran Khan, National Security Division has started consultations with various stakeholders for workable policy options.
Meanwhile, a bill has been moved in the US Congress to investigate Pakistan's role to support the Taliban since 2001.
COMMENTS
Comments are moderated and generally will be posted if they are on-topic and not abusive.
For more information, please see our Comments FAQ