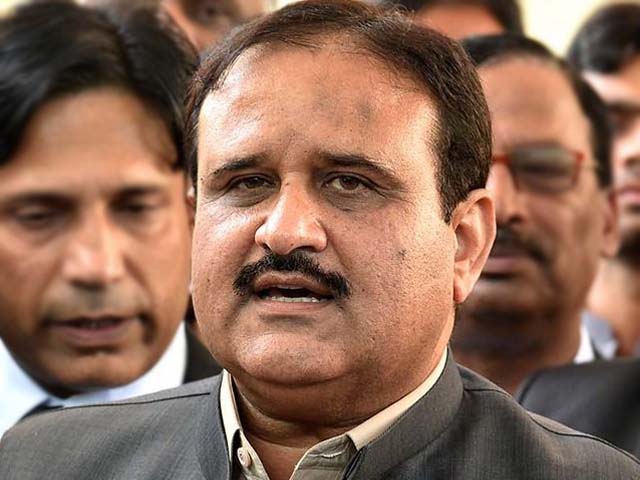 ---
LAHORE:
Punjab Chief Minister Sardar Usman Buzdar presided over a meeting to review the dengue situation across Punjab. The meeting reviewed proposals, recommendations for prevention of dengue.
The chief minister directed the authorities concerned to make dengue control measures more effective and also instructed them to monitor the performance of the dengue control officials.
"No leniency on dengue control will be tolerated and there is a need to make surveillance teams performance more effective," Buzdar said.
He also warned that any misreport regarding dengue would lead to stern action. He also stressed need for spreading awareness among masses about the harmful effects of unnecessary spraying.
The CM said coronavirus and dengue are two big challenges and all the departments have to discharge their responsibilities for prevention of these two challenges. During the meeting, it was informed that all the public health institutions were put on alert on dengue situation whereas all dengue wards have also been made functional in all the hospitals across Punjab.
The health department and other administrative officials gave a briefing to the CM regarding the situation of dengue.
Read No let-up in dengue cases in Rawalpindi
Health Minister Dr Yasmin Rashid said unnecessary spray could be injurious to human health and all the medical treatment and medicines have been ensured for dengue patients.
The meeting was attended by Health Minister Dr Yasmin Rashid, the chief secretary, principal secretary to CM, primary and secondary health secretary, specialized healthcare and medical education secretary, higher education secretary and others.
Earlier, Buzdar strongly condemned the incident of defacing of Quaid-i-Azam's sculpture in Gwader. The CM termed the incident as an attack on the ideology of Pakistan and said this incident has tried to harm the solidarity of Pakistan and every Pakistani was sad on the incident.
He said those involved in the incident are liable to be punished strongly as the nation owes to the Quaid-i-Azam Muhammad Ali Jinnah for everything.
Federal Minister Food Security and Research Sahibzada Muhammad Mehboob Sultan called on the4 chief minister on Monday. Member Provincial Assembly Rana Shahbaz Ahmad was also present on this occasion.
The chief minister while talking to the delegation said journey of real development has started in Punjab whereas in the past, development was not the priority rather juggling was the agenda which resulted in ruining of the system. The CM said responsibility of price-hike is on the shoulders of previous rulers who continued deceiving the public.
Published in The Express Tribune, September 28th, 2021.
COMMENTS
Comments are moderated and generally will be posted if they are on-topic and not abusive.
For more information, please see our Comments FAQ