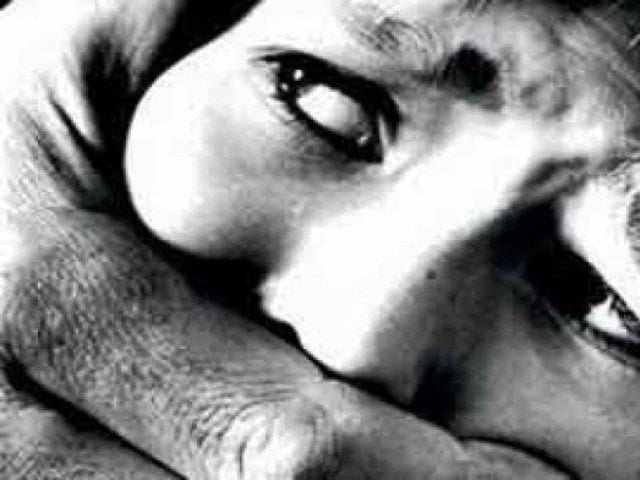 ---
CHAK JHUMRA:
Two women and a 17-year-old boy were allegedly raped in the city.
Police registered cases and launched raids to arrest the alleged rapists.
According to the police report, a stand had been taken in the case filed by Muhammad Omar, the son of Abdul Majeed and a resident of Chak No 509GB that two years ago, the accused Majid Zargar, Abdul Qayyum and others barged into the complainant's house.
The complainant alleged the suspects took his wife to a room and raped her at gunpoint. They also took photographs of the incident from their mobile phones and looted jewellery and cash from the home.
Meanwhile, the accused Majid sent the pictures to Abdul Qayyum on his mobile phone who also blackmailed the victim and later raped her. The suspects were allegedly demanding extortion in exchange for deleting the pictures. The complainant told police that he had to vacate his house due to the blackmailing.
The accused allegedly kept demanding extortion. Police registered a case against the accused under Sections 376, 452-509-506-294-337H2 and started searching for the alleged rapists.
Read Minor girl allegedly gang-raped, murdered
Abid Hussain, a resident of 58GB on Nadwala Road, had taken a stand in the case registered with the police, that his daughter was raped by accused Dutta. The suspect reportedly lured the victim on the pretext of marriage. The victim had also reportedly become pregnant after which he told her to abort the child and marry him.
When the victim refused to get an abortion, the suspect along with his accomplices Sughran Bibi, Pathani Bibi, Nasir and Javed allegedly tortured her and tried to kill the pregnant victim by pushing her to the ground and strangling her.
Meanwhile, a 17-year-old boy, was going to fetch fodder from the fields in 107GB, Paharang when the accused Babar Ali sexually abused him at gunpoint.
Reportedly, as many as 195 rape cases of women and minors were registered in 42 police stations of Faisalabad district.
Since January at least 1,299 incidents of rape of teenage girls and women had been reported which were 50 per cent more cases than the past year.
Police arrested 200 out of the 340 alleged rapists and their accomplices. However, most of the accused managed to get bail through reconciliation with plaintiffs by the courts.
(THE VICTIMS' IDENTITIES HAVE NOT BEEN DISCLOSED AS A MATTER OF POLICY)
Published in The Express Tribune, September 25th, 2021.
COMMENTS
Comments are moderated and generally will be posted if they are on-topic and not abusive.
For more information, please see our Comments FAQ