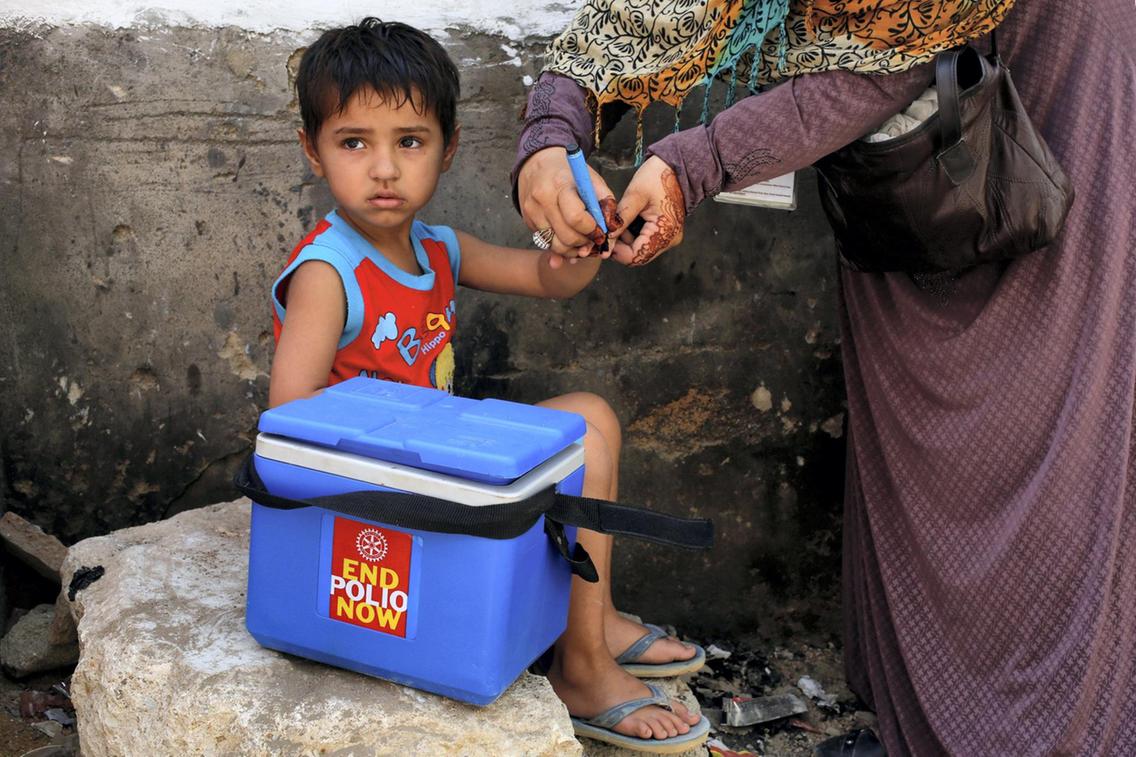 ---
RAWALPINDI:
A five-day drive to administer polio drops to children has been extended by the district administration after a large number of families refused to vaccinate their children.
The campaign was started on September 20 in the garrison city. Strict orders have been issued to focus on families who have denied vaccination to their children.
According to the health officials, most of the refusal families are Pashtuns. They are settled in different areas, including Pirwudhai, Fauji Colony, Pindora, Dhok Hassu, Satellite Town, Gulistan Colony, New Lalazar, and Lalazar-2. The highest number of cases were reported in Gulistan Colony, 52, followed by 15 in Lalazar-2 and 13 in CTR.
Read Many families refuse polio vaccination
The Pashtun families living in Habib Colony on I.J.P Road are also included in the denial list.
Apart from Pashtuns, the health officials said several Kashmiri families also refused to vaccinate their children. Interestingly, most of the family members of these Kashmiri families are in the health sector, they added.
Civil Defence Department District Officer told The Express Tribune that the campaign would be re-launched next month if the number of refusing families remained high. The district administration is implanting the policy to make Rawalpindi district polio-free by the end of this year, he added.
Published in The Express Tribune, September 25th, 2021.
COMMENTS
Comments are moderated and generally will be posted if they are on-topic and not abusive.
For more information, please see our Comments FAQ