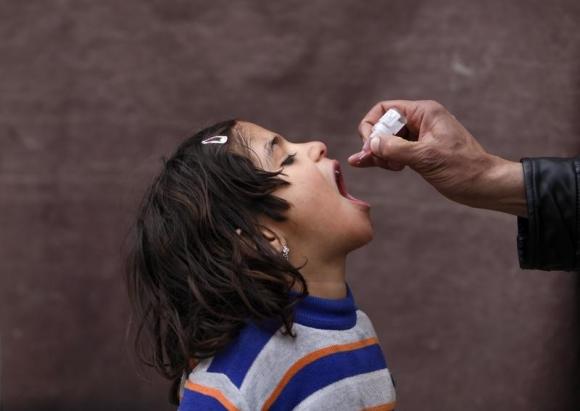 ---
RAWALPINDI:
The efforts of the district administration and the health department to persuade families who refuse to vaccinate their children against polio have failed.
The number of families refusing to get their children vaccinated has almost doubled in the recent anti-polio drive that took place from August 2 to August 6.
Families who hail from Kashmir and the hilly areas have refused to vaccinate their children against polio. Strangely, many families living in Satellite Town, a posh private housing society of Rawalpindi, also refused to get their children vaccinated.
The health department had also planned to vaccinate small children in private and government schools, but anti-polio teams could not visit any school in Rawalpindi. The polio campaign ended on August 6. A total of 850,000 children were vaccinated during the current campaign.
A health department official had said that polio virus had been eradicated from the sewerage of Rawalpindi two months ago. However, now that the number of families refusing to get their children vaccinated has risen sizably, Pindi's sewerage drains will be tested again soon for traces of polio virus.
Read Anti-polio drive kicks off with SOPs
The anti-polio teams of the said areas have submitted detailed reports regarding the families who refused to have drops administered to their children in the anti-polio campaign to the Additional Deputy Commissioner Headquarters. Health workers have been busy with anti-polio and corona duties this week.
Additional Deputy Commissioner Headquarters Abdullah said that they will talk to all the families who have refused to vaccinate their children. "We will involve secretaries of union councils, religious scholars, leaders of Pashtun families to motivate families," he said.
Dengue drive on back burner
Meanwhile, putting the district wide anti-dengue campaign on the back burner to conduct the polio campaign has affected the anti-dengue campaign. The search operation for dengue larvae was suspended during the five days the polio campaign was in progress.
A team of the Agriculture Department in a third party survey has identified millions of dengue larvae thriving in an open sewage pond in Union Council 19 and recommended immediate spray of chemical to destroy the menace.
Published in The Express Tribune, August 8th, 2021.
COMMENTS
Comments are moderated and generally will be posted if they are on-topic and not abusive.
For more information, please see our Comments FAQ