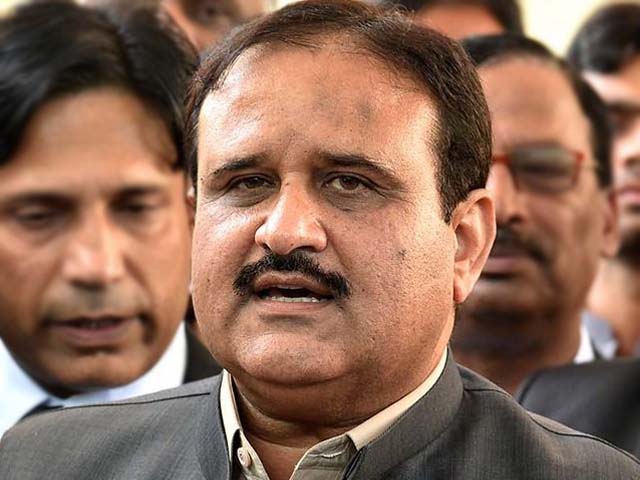 ---
LAHORE:
Punjab Chief Minister Sardar Usman Buzdar has said the central business district (CBD) initiative will boost trade and economic activities while creating job opportunities for millions of people.
The chief minister expressed these views while chairing a meeting of the Lahore Central Business District Development Authority (LCBDDA) at his office to review the progress of the project.
The meeting was attended by Housing Minister Asad Khokhar, chief secretary, SMBR, secretary housing, chairman P&D, finance secretary, Lahore commissioner, SMU head and others.
The CM termed the project as a flagship initiative of the Pakistan Tehreek-e-Insaf government which is planned at the prime location of the city over an area of 125 acres of land.
Buzdar said this project was very attractive for foreign investors and there is a need to effectively showcase it before the foreign investors.
This project will also be showcased at Dubai Expo, he added. Lahore Central Business District Development Authority CEO Imran Amin said an eight-acre piece of land of this project has been sold at a record price of Rs22 billion which is 165% more than the reserve price.
The Lahore Central Business District is expected to generate economic activity of Rs1,000 to Rs1,500 billion, besides an additional revenue of Rs450 billion for the government.
Read Steps being taken to encourage FDI in South Punjab: Buzdar
Lahore Central Business District Development Authority Chief Imran Amin told The Express Tribune that the authority has already initiated development works in the Central Business District (CBD) and targeted to build world-class in 18 months.
In the first phase, he highlighted, the authority has already auctioned five prime commercial plots for Rs26.5 billion as a pilot project. It has happened first time in Pakistan that any government organisation has auctioned public assets at such a high value.
"We have already surpassed by 120% from the envisaged revenue. Both local and international have expressed their keen interest in the project. Even in the pilot phase, a Turkish investment group has made the investment and the authority is deliberating with other local and international investors for other phases," he said.
Amin said seven more plots are ready for auction in the first phase. The authority is evaluating different options, like a private-public partnership or RIET (Real Estate Investment Trust), for attracting more investment.
"In the CBD from Main Boulevard Gulberg to Walton Road, the authority is trying to develop new businesses which will prove engine of economic growth for Lahore and Punjab. It will offer world-class business and investment-friendly infrastructure. We are not here to sell plots but to generate economic activity, employment opportunities and additional revenue stream for the government," he maintained.
Answer a question, he said in the next six months or so construction of high-rise buildings will start on plots that have been auctioned. In the CBD, a building height of 500-foot is already approved, which means any investor can go up to 45 stories. If they want to further go high they have to seek approval from the Civil Aviation Authority (CAA), he added.
Published in The Express Tribune, September 23rd, 2021.
COMMENTS
Comments are moderated and generally will be posted if they are on-topic and not abusive.
For more information, please see our Comments FAQ