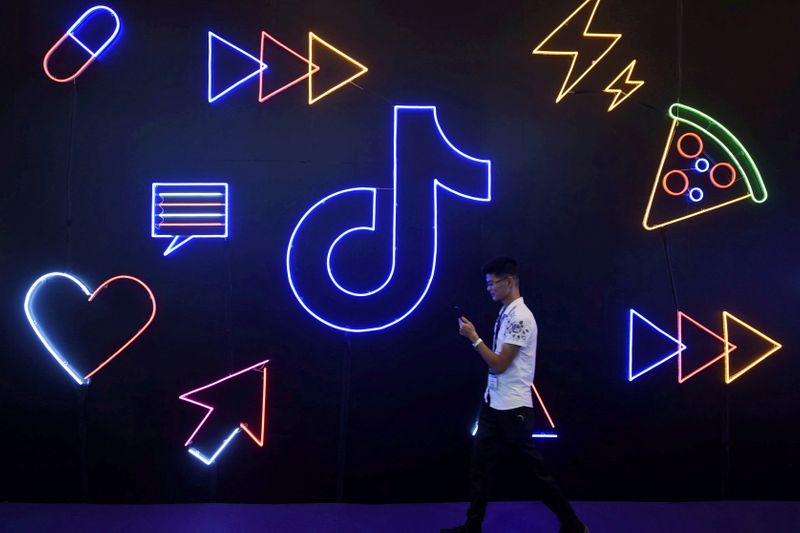 ---
ISLAMABAD:
The federal cabinet on Tuesday decided to continue the ban on the popular video-sharing app TikTok.
According to Express, the decision was taken during the weekly meeting of the federal cabinet, presided by Prime Minister Imran Khan, during which a 21-point agenda was discussed.
In July, the Pakistan Telecommunication Authority (PTA) had blocked access to the app for its failure to take down "inappropriate content".
Earlier in August, the Islamabad High Court (IHC) noted that PTA had failed to provide any justification for the ban on TikTok.
In a four-page order, IHC Chief Justice Athar Minallah directed the PTA to seek the government's policy on the matter from the prime minister and the federal cabinet and submit a report on September 20.
On September 14, PTA Chairman Amir Azeem Bajwa said the regulator was ready to lift the ban on TikTok app, provided that the platform removed obscene videos and close down the accounts of children.
Speaking at a media briefing at a local hotel in the federal capital, Bajwa said that the authority was not banning social media but emphasised that those companies would have to comply with Pakistani laws.
Extending a conditional offer to lift the ban on TikTok, the PTA chairman asked the platform to close the accounts of children and those who uploaded obscene videos and give assurances that it would not happen again.
On September 18, a spokesperson for TikTok issued a policy statement from the company, saying that they were in constant touch with the PTA to resolve the ban issue and to come up with workable solutions.
He further stated that despite compliance and prompt response, the ban was imposed without any prior notice. He added that Pakistan is an important market and as soon as the public access to TikTok is restored, we will bring new projects and investments.
Read More: TikToK doubles down on content moderation
He stated that our Community Guidelines are the foundations for making the app safer and better for everyone.
We understand and respect the values and standards of each region therefore we have invested more than thrice in the local language moderation team for Pakistan over the past 12 months, he added.
COMMENTS
Comments are moderated and generally will be posted if they are on-topic and not abusive.
For more information, please see our Comments FAQ