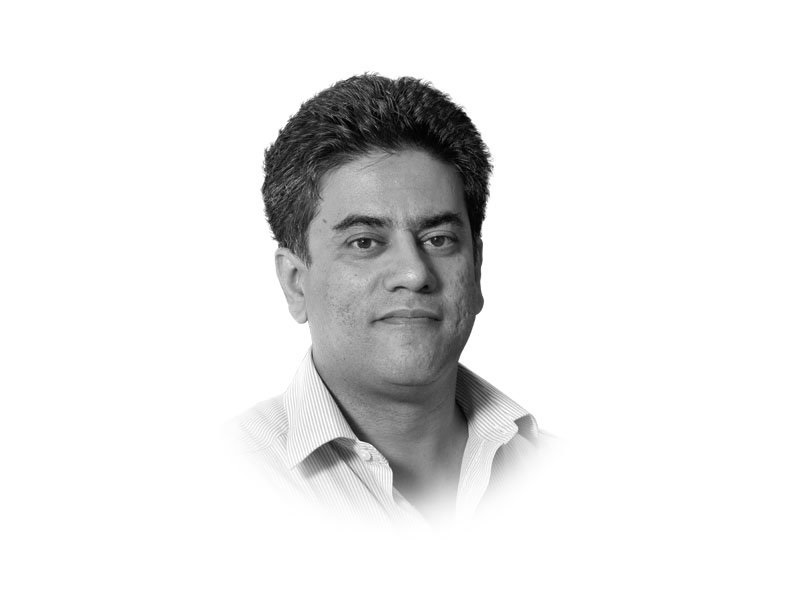 ---
A day after the British government took Pakistan off its dreaded "red list" which required passengers entering from this country into the UK to quarantine at a hotel, Pakistanis learnt of another development — New Zealand called off its entire cricket tour of Pakistan over an undisclosed security alert.
While the two may not be directly connected, there are some who insist that Pakistan continues to be challenged on different fronts and this is part of that chain. Our interior minister, Shaikh Rasheed, told a press conference that the tour was cancelled "under an international conspiracy". He did not elaborate. He had earlier made similar remarks when the UK had not taken Pakistan off the red list and instead allowed India a reprieve.
The NZ decision has come as a shock. The Kiwis abruptly abandoned their tour of Pakistan citing a security alert a few hours ahead of appearing on the cricket field. They quit the series at the last-minute citing unspecified security threats despite assurances by Prime Minister Imran Khan to his New Zealand counterpart Jacinda Ardern. We are now being informed by one of the most senior ministers of the cabinet of a conspiracy.
In a different move but at about the same time, Foreign Minister Shah Mahmood Qureshi welcomed the United Kingdom's decision to remove Pakistan from the international travel red list to make travel easier for fully vaccinated people. He claimed that Pakistan has presented scientific data based on which the UK decision has been taken.
Claims are claims. Who can forget the claim by a senior government official that Pakistan remained on the UK's Red List because former premier Nawaz Sharif submitted fake medical reports for extension of his visa? Special Assistant to the Prime Minister Ali Nawaz Awan told a TV talk show "you could say we were 90 percent off the list. But then, former prime minister Nawaz Sharif submitted fake medical reports for extension of his visa. When the UK authorities saw that a three-time prime minister of the country was blatantly lying, they decided to put Pakistan back on the Red List." What an unfortunate statement. It was never retracted nor any apology offered.
Jokes apart, there is a serious need for Pakistani officials to try and make more sense of things instead of claiming credit when something goes in our favour or terming it a conspiracy when it doesn't. Let us examine some facts. To begin with, Pakistan did not present any data which led to the UK decision. Britain simplified rules for international travel in a boost to the tourism industry, including scrapping the need for fully vaccinated passengers to take expensive Covid tests on arrival from low-risk countries. Under the new proposals, destinations would simply be ranked low or high risk, instead of red, amber and green. Eight countries, including Turkey, Pakistan and the Maldives, were removed from the high-risk red band which requires passengers to quarantine in a hotel.
With regard to the New Zealand tour cancellation, the public has been kept in the dark about why this drastic decision took place. New Zealand has no axe to grind with Pakistan. If a decision has been taken to cancel such a historic tour, then there must be some credible evidence. The fact that the New Zealand government did not share that evidence does not mean that they did not have it — but that they didn't want their hosts to be put in an uncomfortable position. Instead of asking Shaikh Rasheed to give us more details, many Pakistanis have started to suggest that this decision is part of a series of punitive measures being taken against Pakistan for its policy to support the Taliban in Afghanistan.
For cricket fans, the bigger fear is the uncertainty that surrounds England and Australia's upcoming tours of Pakistan. Experts say that it is hard to envisage Australia's security intel being substantially different from that of New Zealand. England are scheduled to tour Pakistan in October while Australia will visit in February-March, 2022.
Meanwhile, as all this was happening, a leading cleric of Islamabad defied government orders and displayed several Taliban flags on his madrassa building to celebrate their victory. Videos circulating on social media showed Maulana Abdul Aziz arguing with policemen inside Jamia Hafsa and telling them that the Pakistan Taliban "will teach you all a lesson." On this, no minister is willing to comment.
Published in The Express Tribune, September 20th, 2021.
Like Opinion & Editorial on Facebook, follow @ETOpEd on Twitter to receive all updates on all our daily pieces.
COMMENTS
Comments are moderated and generally will be posted if they are on-topic and not abusive.
For more information, please see our Comments FAQ