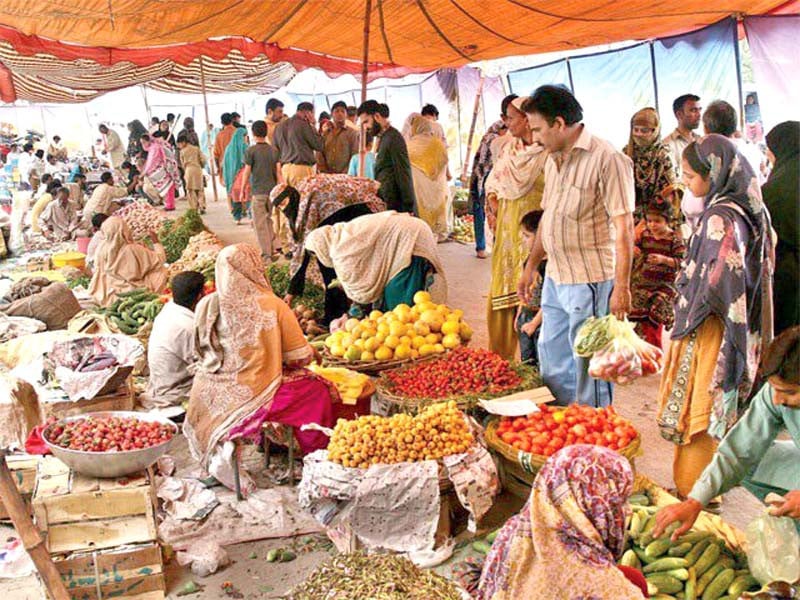 ---
RAWALPINDI:
The district market committee (DMC) has started implementation of the project to establish fruit, vegetable, and flower markets at three entry points of Rawalpindi district.
The markets will be established in Murree, Taxila, and Kalar Syedan. Meanwhile, Punjab Chief Minister Usman Buzdar has directed the Rawalpindi commissioner to find out whether government land near Soan River can be allocated for such markets.
The DMC chairperson has also sought applications from the private sector for procurement of land for the markets in Murree, Taxila, and Kalar Syedan. The vegetable and fruit markets will be established on five acres, while the flower market will be on three acres.
Read Action after fruit vendor thrashed
DMC Chairman Chaudhry Imtiaz Ahmed said that there is no vegetable or fruit market in Rawalpindi owing to which the prices of these commodities remain on the higher side. He added that the setting up of wholesale markets will bring down the prices of the products as the farmers could sell their produce directly to consumers.
The chairperson said the markets in Murree and Taxila will save transportation costs, which will ultimately benefit the consumer. He said there will be big shops and huge parking spaces in all three markets. There will be twin wells and boreholes for fulfilling water needs while the government will build cold storages.
Ahmed said that at present, vegetable and fruit markets exist only in Islamabad, which do not benefit the people of Rawalpindi. He said vendors in all tehsils of the district fetch commodities from the federal capital owing to which they have to increase the retail price to cover transportation costs.
He said the new markets will be set up with the co-operation of the private sector and the development work will start next month after land procurement.
Published in The Express Tribune, September 19th, 2021.
COMMENTS
Comments are moderated and generally will be posted if they are on-topic and not abusive.
For more information, please see our Comments FAQ