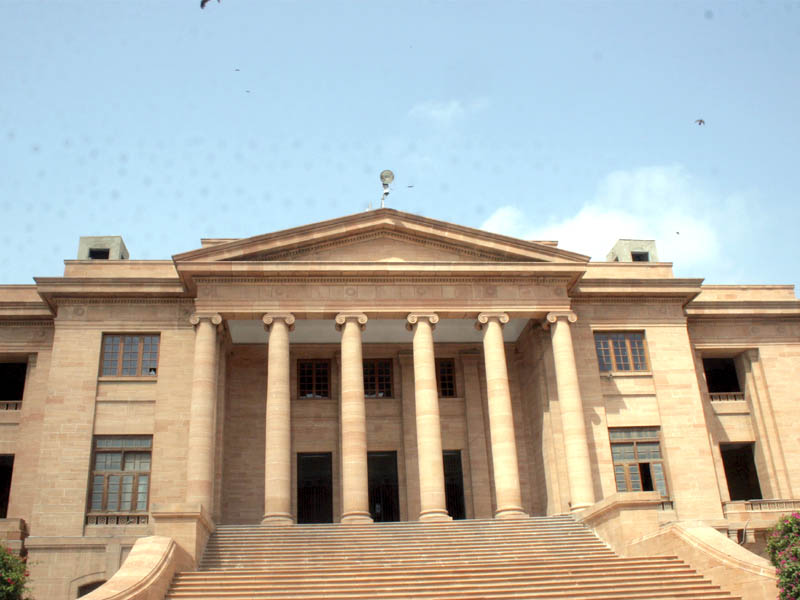 ---
KARACHI:
The Sindh High Court (SHC) sought reply from a petitioner on the federal government's response in a petition against appointments despite quota system has been expired.
A bench comprising Justice Salahuddin Pahanwar and Justice Adnan Al-Karim Memon heard the petition against the appointments despite the expiry of the quota system.
The federal government in its reply said that the quota system was implemented first time for 10 years under Article 27 of the 1973 Constitution.
Since 1985, the quota system has been gradually extended under a presidential ordinance. In 2013, a 20-year extension of quota system was approved. But the amendment could not be made because the parliament had completed its term.
The current government has formed a committee for consultation over the extension of the quota system. Despite the committee's recommendations, the cabinet sought the opinion of attorney general. It is awaiting the approval of prime minister.
The quota system was introduced to give equal share of employment and promotion to the people of all the units of the federation. After the four provinces, four per cent quota has been allocated for Gilgit-Baltistan. He said the petition should be rejected. The court sought reply from the petitioner.
Pasban Pakistan had filed a petition through Irfan Aziz Advocate against setting quota system for jobs across the country.
Read More: SHC recommends interim minimum wage
The Sindh High Court again issued show cause notice to deputy commissioner of the Karachi West district on the application for possession of KMC United Workers Housing Society plots in the Surjani Town.
A bench comprising Justice Aqeel Abbasi and Justice Kausar Sultana Hussain heard the petition seeking occupation of KMC United Workers Housing Society plots in Surjani.
Usman Farooq, counsel for the petitioners, argued that the influential occupation mafia had seized the plots and started construction. Occupying Mafia seized the plot under the patronage of the police officials concerned. The petitioners have invested their entire life savings in these plots.
"If the applicants do not get the plots, they will become homeless along with their families," the cousel for the petitioners said.
The court was furious over the non-appearance of West district deputy commissioner. The court summoned DC West on October 14 with the report. The court warned to issue a warrant if he does not appear at the next hearing.
Published in The Express Tribune, September 18th, 2021.
COMMENTS
Comments are moderated and generally will be posted if they are on-topic and not abusive.
For more information, please see our Comments FAQ