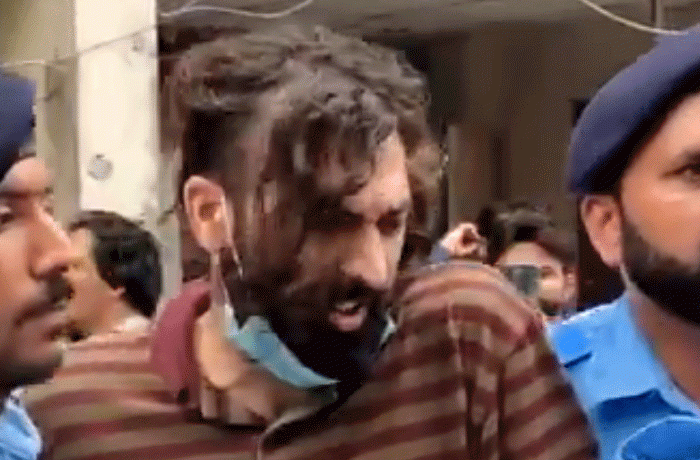 ---
ISLAMABAD:
An Islamabad sessions court on Tuesday rejected bail pleas of domestic workers of Zahir Jaffer, the prime suspect in the murder of Noor Mukaddam.
Islamabad Additional Sessions Judge Ata Rabbani announced the reserved verdict after both sides concluded arguments on post-arrest bail pleas of prime suspect's gardener, Jan Mohammad, and cook, Jameel.
During the hearing, the gardener's lawyer, Raja Rizwan Abbasi, said that his client had no links with the sections of rape and murder. He added that according to the FIR, the victim lied to her parents that she was going to Lahore.
The lawyer maintained that the plaintiff in the case was given access to his client during the period of physical remand. He said that the statement of the prime suspect, later incorporated in the case, has established two opinions.
Abbasi stated that the role of Therapy Works in the incident can also be viewed in two aspects. The counsel said that one opinion was that the clinic employees went to rescue the suspect while the other opinion was that they tied him up and later got him apprehended by the police.
The counsel maintained that his client's name was also not present in the statement recorded on July 24. Citing a decision of the high court, he said that the court has already clarified that the case will be decided according to the law instead of under media pressure.
Read More: Suspects' bail extended in factory fire case
Shah Khawar, the lawyer of the victim's father Shaukat Mukadam, said that the defence lawyer must carefully use his words for the victim. He maintained that according to CCTV footage, Noor tried to escape but she was stopped at the gate.
The lawyer said the victim would not have lost her life if she had not been stopped at the gate. He added that the video footage showed that Noor entered the house with the prime suspect on July 18 at half past midnight.
She tried to go out from there but she was stopped, the lawyer maintained. Shah Khawar said that the suspect kept the victim hostage for 46 hours and she even tried to run away a couple of hours before the murder.
Moreover, the sessions court rejected a plea of Therapy Works CEO Dr Tahir Zahoor Ahmed demanding the registration of another case against Zahir Jaffer and his parents, Zakir Jaffer and Asmat Adamjee. On the other hand, the IHC will conduct the hearing on the bail pleas of the suspect's parents on Wednesday (today).
Published in The Express Tribune, September 15th, 2021..
COMMENTS
Comments are moderated and generally will be posted if they are on-topic and not abusive.
For more information, please see our Comments FAQ